Swimming pool - Podcasts
From pool experts for everyone
Every two to four weeks, swimming pool experts Markus Weber and Dietmar Rogg explain the background and exciting secrets of swimming pools and the technology behind them in their podcast. With their tips and tricks, planning and implementing your pool project will definitely be easy!
Episode #69: November 23, 2023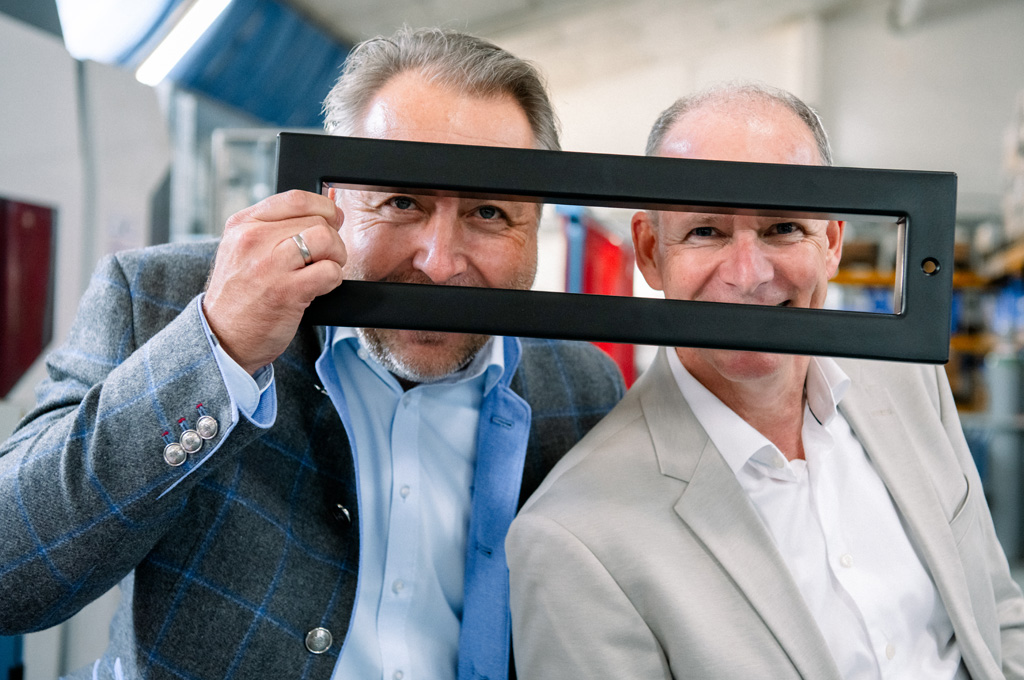 Topic of episode 69: "Blackline". A new trend is emerging from Italy, such as bathroom fittings in a timeless black design. The companies Behncke and Fluvo Schmalenberger are following this trend with the new "Blackline" series. This extravagant pool design offers swimming pool owners the opportunity to install their built-in parts and attractions in the color black in the pool. This "Blackline Special Edition" combines the quality of the manufacturers with individual design. In the podcast, you can find out what products are available, how the manufacturing process works and when you can use it to beautify your pool.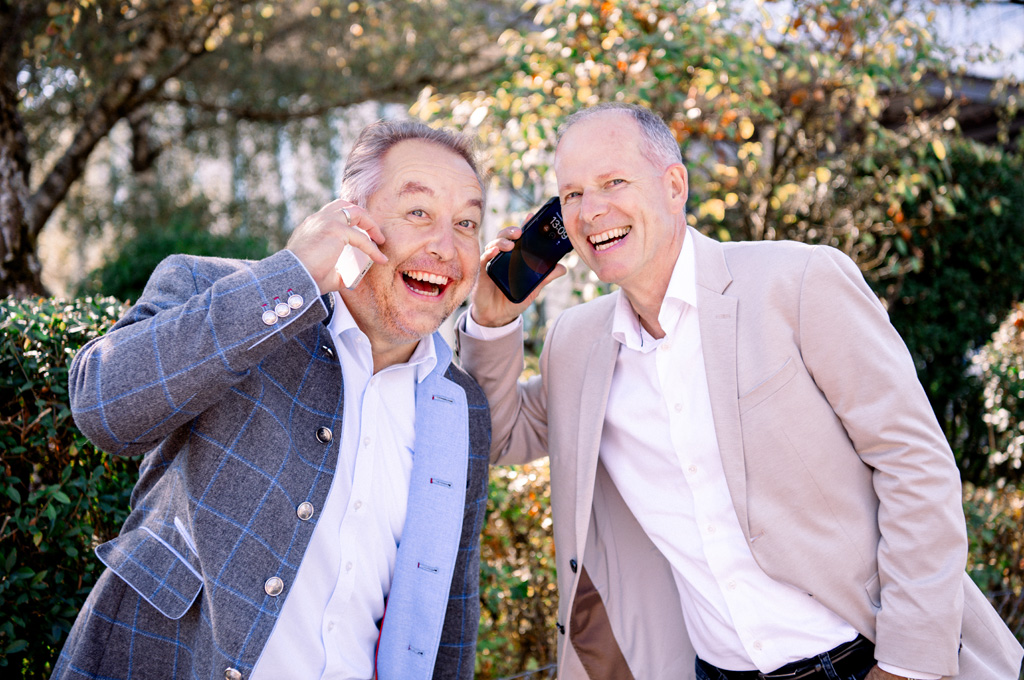 Topic of episode 68: "Off to the whirlpool". The leaves are falling, it's getting colorful and cold. Some of you have already stoked up the fire for the first time. Episode 30 already dealt with what you should bear in mind when winterizing your pool. So it's worth listening to the episode again at this time of year. Today, however, Dietmar and Markus are talking about warm water in which you can feel comfortable even in the fall. What makes a good hot tub, what material is it made of and how is it equipped? They explain the number and quality of massage jets, what you need to consider when treating the water, how to get the water warm and that you can store the technology in a technology box in the garden, for example.
Episode #67: September 14, 2023
Topic of episode 67: "Summer Talk". 36 degrees and it's getting even hotter - Dietmar and Markus dive into the cool water and enjoy the great weather! The two water rats are happy about the many listeners who have already fulfilled their dream of having a pool in their own garden. If you are still planning your pool, Dietmar and Markus will give you tips on choosing a competent specialist dealer and how to fill the water in your brand new dream pool in an energy-efficient and resource-saving way. The "aquanale" in Cologne, the most important trade fair in the pool industry, is coming up soon. Listen to this episode to get a preview of the trends in pool construction that will be presented at this trade fair.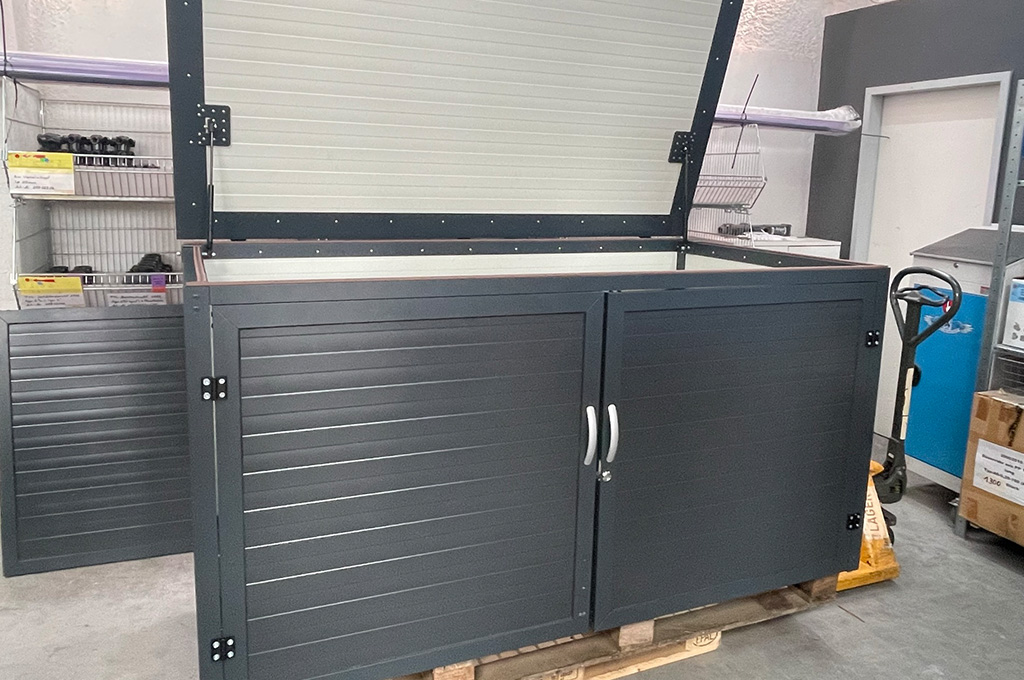 Topic of episode 66: "Technology in the box". Today's episode is a week late because Dietmar and Markus were still on summer vacation. Thanks to our listeners for their patience. There are various ways of optimally storing your pool technology. The technical room in the cellar or the garden shed are the classic options. But not everyone has enough space in their house or garden and is therefore reliant on alternative storage options. Today, the two swimming professionals Dietmar and Markus explain clever solutions for storing your pool equipment in a visually appealing and clean way. The technology box and the technology shaft play the main roles here.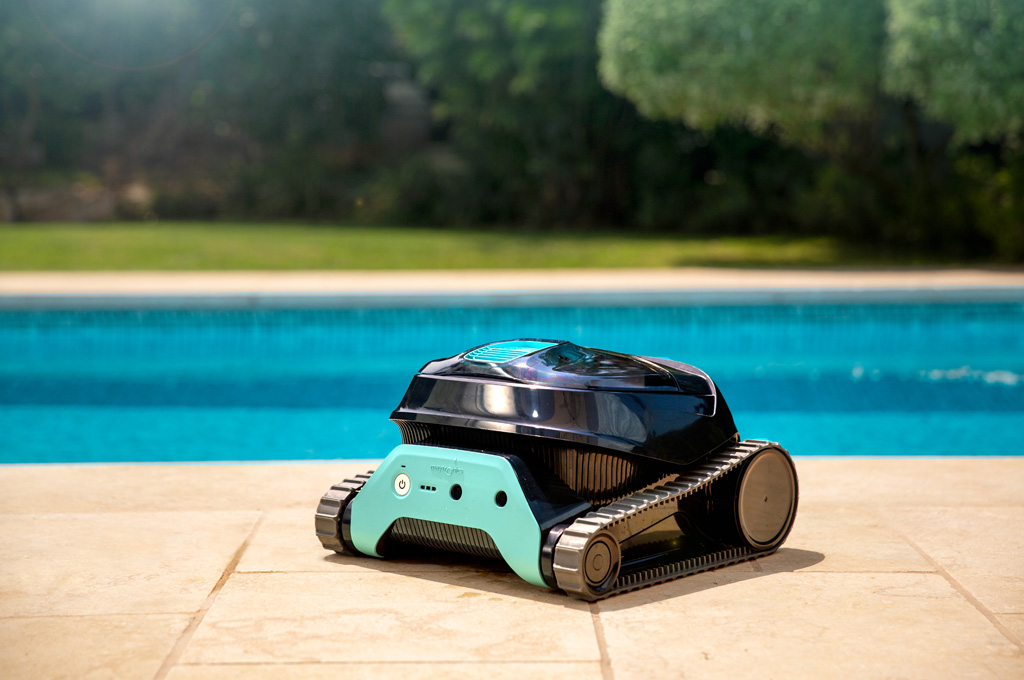 Topic of episode 65: "Liberty - the cordless pool cleaner". The dream of many pool owners is a cordless cleaner. Maytronics is making this dream come true with its new "Liberty" series. Markus and Dietmar wanted to take a closer look at this unique device using the "Liberty 300" as an example and started a self-test in a pool. The two of them unpacked the appliance, threw the "Liberty" into the water and tested the extensive functions. Removing the vacuum cleaner with the practical click-u-up is really child's play. This is just one of the accessories tested by the two water rats. Conclusion: The cleaning result was very good and handling without a cable was very convenient. As if that wasn't enough, the listener is given an overview of the entire range of Maytronics swimming pool cleaners, which are available from Behncke via specialist dealers.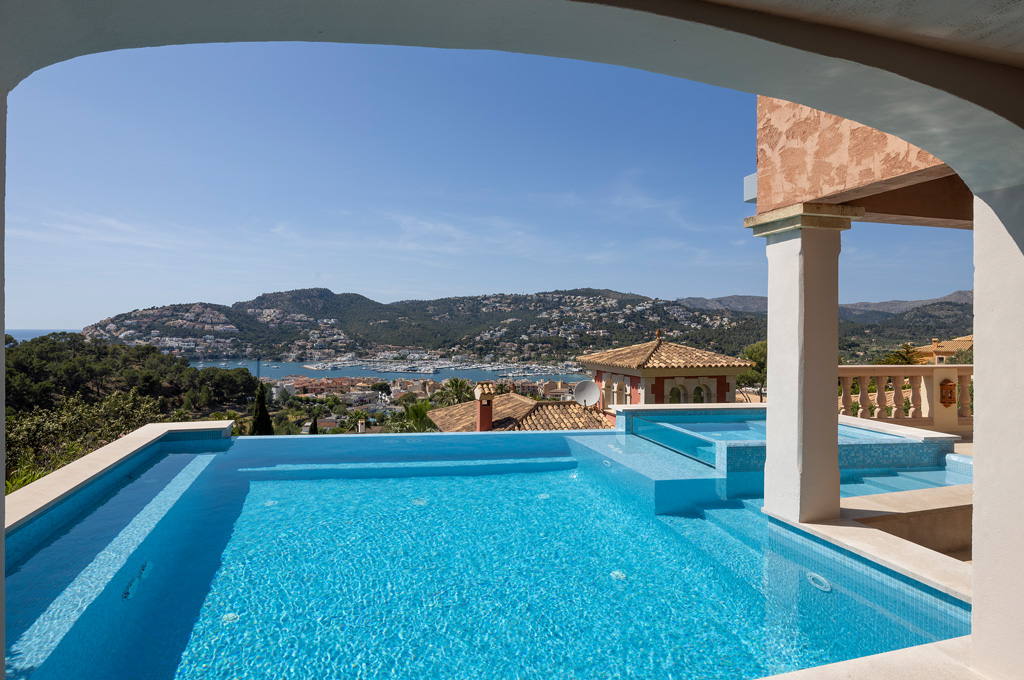 Topic of episode 64: "Luxury pools on Mallorca". As a sequel to episode 63, Markus and Dietmar report again from Mallorca on spectacular pool installations for anyone planning to build a luxury pool or generally looking for inspiration for small dream pools at home. Jens Langer from Sun Pool Mallorca S.L., a specialist swimming pool dealer on Mallorca, is once again a guest in this summer episode, as he deals with such pools every day and knows that Mallorca is the perfect place for high-end pools. What actually makes a luxury pool, what technology is installed, how do you meet all the needs of customers, what role does the location of a pool play and what do I have to consider when comparing indoor/outdoor? Listen in quickly and get answers to these questions!
Topic of episode 63: "Second-hand pools". More and more people are buying a property abroad. If it also has a pool, they are in luck. Jens Langer from Sun Pool Mallorca S.L., a specialist swimming pool dealer on Mallorca, knows what to look out for when buying a second-hand pool, how to renovate the pool or upgrade to high-quality technology. Dietmar and Markus visited Jens on Mallorca and looked at some vacation homes with beautiful pools together. Of course, all the tips from the three swimming pool professionals are also intended for all those who are renting or buying a new property with a pool in Germany. Now lean back, open your ears and dream of cool water!
Topic of episode 62: "Behncke SPACE - swimming pool control of the next dimension". Today it's all about Markus - Managing Director of Behncke GmbH in Putzbrunn near Munich. In episode 10, he told Dietmar about his GRP filters, which ensure crystal-clear water in the pool. In today's episode, Markus' heart is already beating faster again as he tells Dietmar and the listeners about the new "Behncke SPACE" - a swimming pool control system that has never been seen before. "SPACE" is more than just a classic pool automation system: it is a device that allows you to monitor your pool in real time and control it remotely. Thanks to its embedded artificial intelligence (AI), "SPACE" continuously analyzes and controls all pool parameters to improve its own performance, avoid unnecessary water consumption and reduce operating costs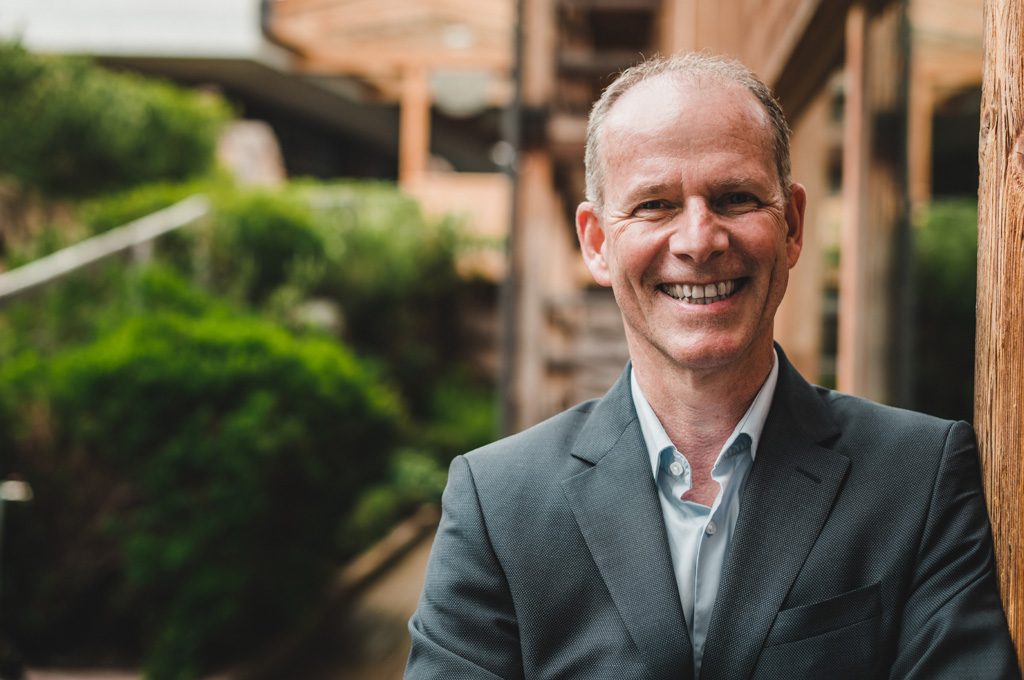 Topic of episode 61: "My Fluvo App - what's behind it all". Today it's all about Dietmar - Managing Director of Fluvo/Schmalenberger in Tübingen. In episode 8, he told Markus about his counter-current systems. Today, Markus is amazed once again, because Dietmar's company is ahead of its time and has developed an app that swimming pool owners and "fluvo" customers in particular have been waiting for a long time. The app can now be downloaded from the well-known app stores: "myfluvo" is the complete integration of all swimming pool attractions in one user-friendly app. All attractions installed in the pool can be conveniently switched on and off and can be set to the desired strength and duration. The presets for training and massage programs increase functionality and offer the user maximum comfort.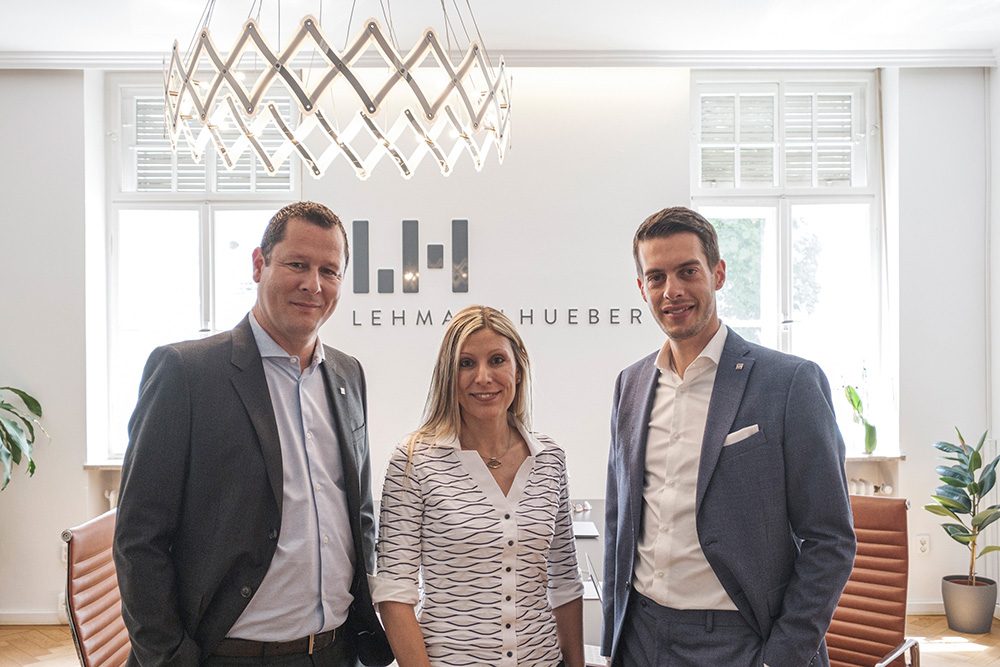 Topic of episode 60: "Real estate trends and pools". Today's guests are the managing directors of Lehmann Hueber Immobilien, who work for their clients according to the 6-legs-out principle. Because good consultants are in demand, and not just in the pool industry. Dietmar and Markus have already visited Marc Lehmann and Sebastian Hueber's successful real estate podcast "Lehmann Hueber Talk" in 2021. The 4 podcast professionals exchange views on trends and the current world of the real estate industry. They discuss sustainability and increasing the value of a property through a pool. To summarize, you will find one thing the two industries have in common. Buying a pool and buying a house requires a concept. It therefore always makes sense to seek advice from a specialist dealer or estate agent.
Episode #59: February 09, 2023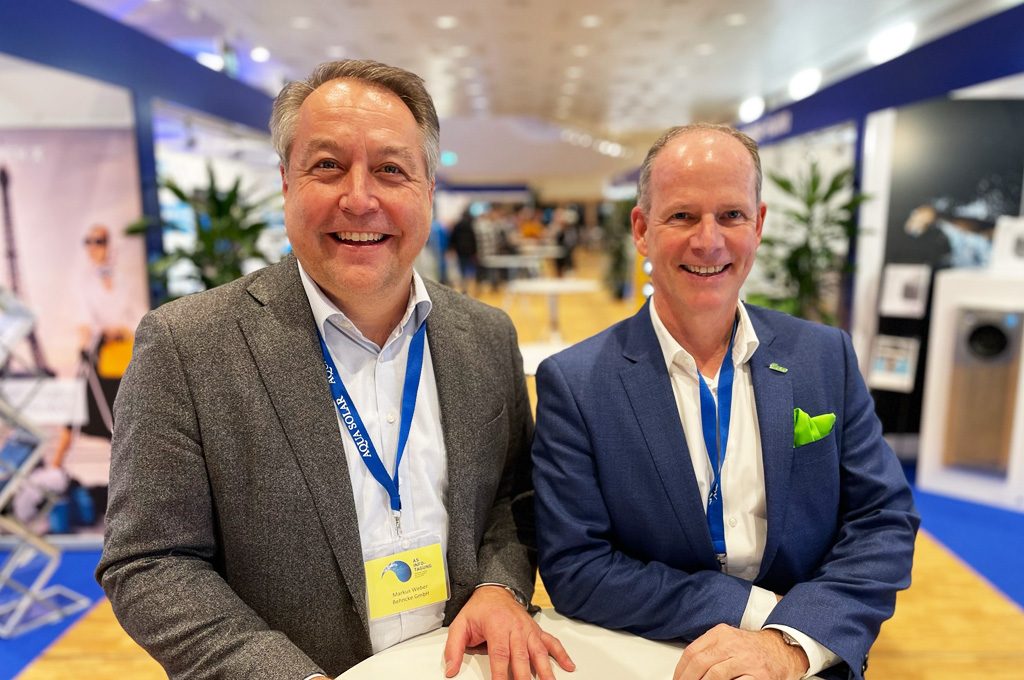 Topic of episode 59: "Dream pool from Switzerland". Dietmar and Markus emerge from their pool hibernation at the AquaSolar Info Days in Basel. The two well-rested pool professionals talk about the very high-quality pool market and the technology of the Besgo valve - the pocket knife of the pool industry. Yves Burgener and Domenico Conte - the two managing directors of Aqua Solar AG- talk about the trends for 2023 and the Swiss market. Dietmar and Markus discuss sustainable pool construction with Nicole Schmutz, Managing Director of Service Tech GmbH. She is an expert in home technology, swimming pool and sauna planning and installation.
Episode #58: December 15, 2022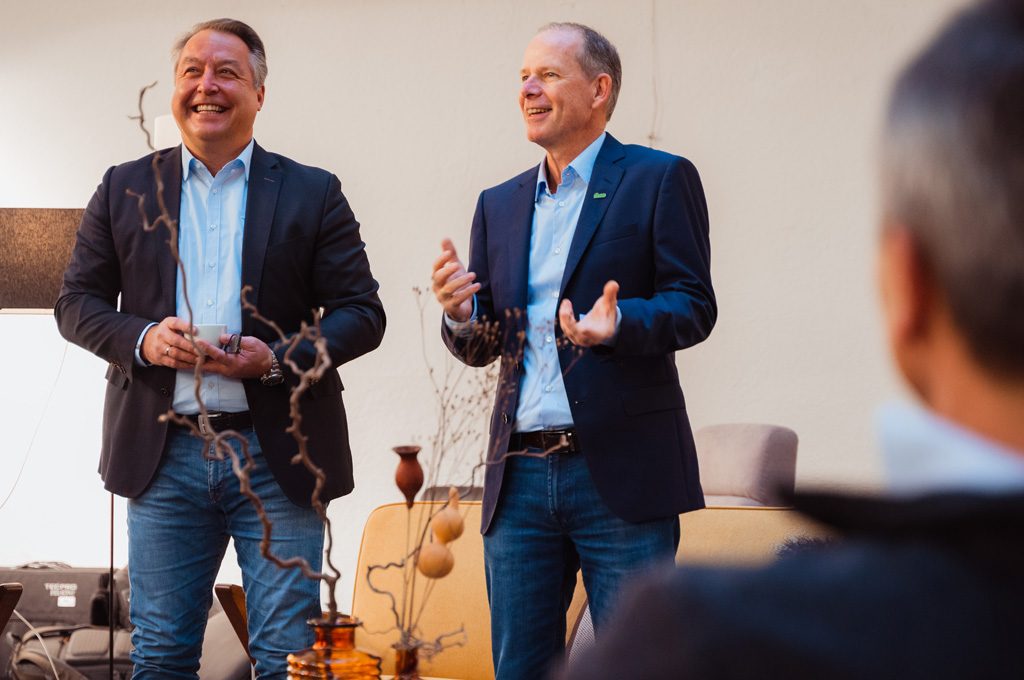 Topic of episode 58: "The big annual review 2022". As in December 2021, Dietmar and Markus are back on the yellow couch in Munich. From here, the two pool professionals travel back through many highlights of the Swimmingpool Podcast in 2022. They tell us which cities they visited, who the exciting guests were and what topics they covered throughout the year. Because educating is the goal of this podcast. Dietmar and Markus want your pool dream to come true. They are now taking a winter break and will be back in February with exciting topics. By the way, there is now also the Swimming Pool Podcast International - listen in!
Episode #57: December 01, 2022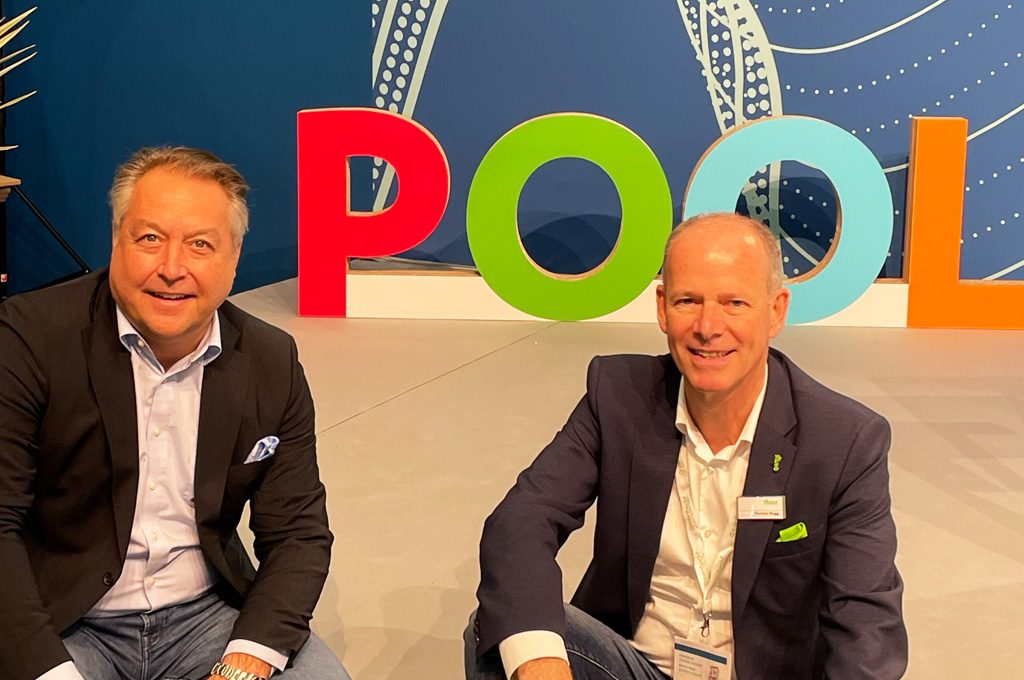 Topic of episode 57: "Trade fair news 2022 part II". Today Dietmar and Markus are wearing berets and feasting on frogs' legs as they broadcast from the world's largest swimming pool trade fair, Piscine Global in Lyon. As part II of episode 55, the two of them once again report on the current pool world and collect the latest trends and product innovations at the trade fair stands of Aquadeck, Behncke, Dryden Aqua, Fluvo-Schmalenberger, Maytronics, Niveko and Riviera Pool. In this episode, you can also find out what the "EUSA Award" is and which three German specialist swimming pool retailers have won one of the coveted prizes.
Episode #56: November 17, 2022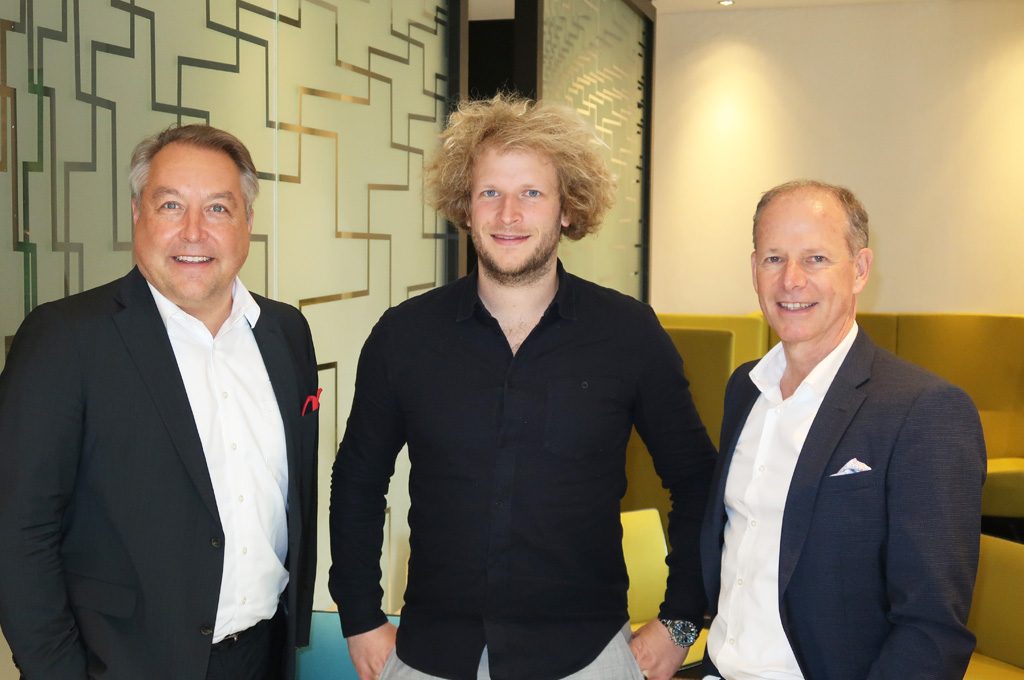 Topic of episode 56: "Optimum insulation of an indoor swimming pool". This time, Dietmar and Markus have arranged to meet Alexander Ziegler, Managing Director of ISO - Gesellschaft für Isolier- und Feuchtraumtechnik mbH, in beautiful Hamburg. The company specializes in insulation for indoor swimming pools, a product that you only see when you don't have it. Everyone knows the damp indoor climate when you are in an indoor swimming pool. If the water that forms there penetrates the wall, mold can form and then a major renovation is required. The large-format insulation boards from ISO eliminate this risk and insulate walls optimally against moisture penetration.  
Episode #55: November 03, 2022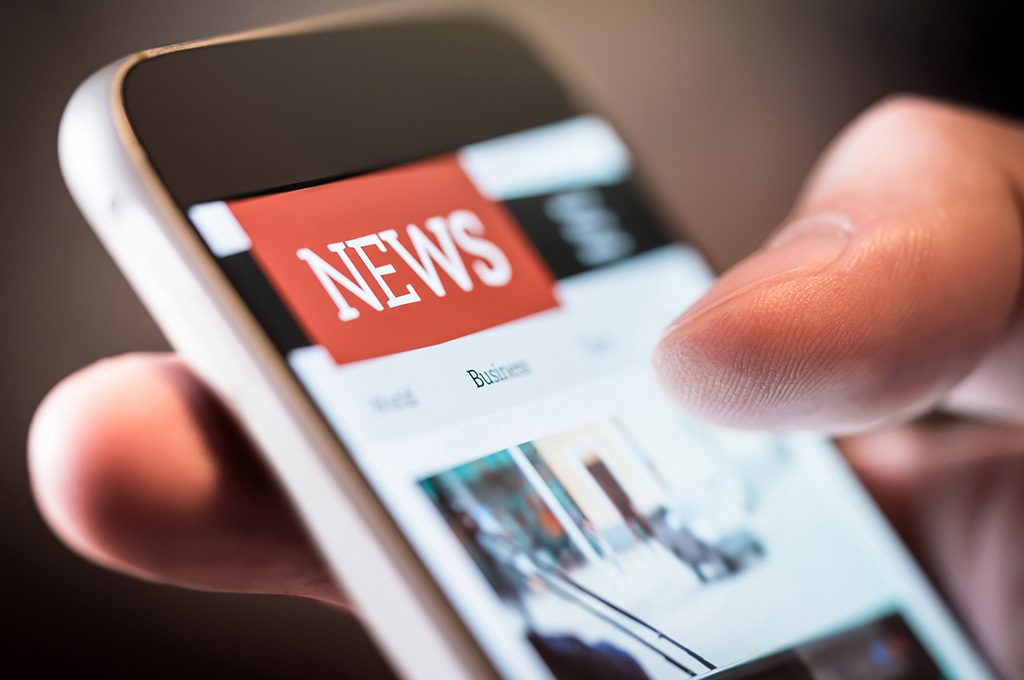 Topic of episode 55: "Trade fair news 2022 part I". Autumn is trade fair time, Dietmar and Markus like to be out and about looking for the latest trends in the swimming pool industry for you, here at the "Interbad 2022" trade fair in Stuttgart. In this episode, the two of them talk about the current situation in the industry, resource-efficient products, stroll through the exhibition halls and are surprised by new products and friends from the industry. They meet Duygu Tutkuner from Schwimmbad+Sauna, Torsten Blaser from B+B, Harald Jarc from Prominent, Konrad Kuffer from Renolit and Armin Heger from Speck. Listen in and find out more about the new Swimming Pool Podcast International project and the world's largest swimming pool trade fair in Lyon in November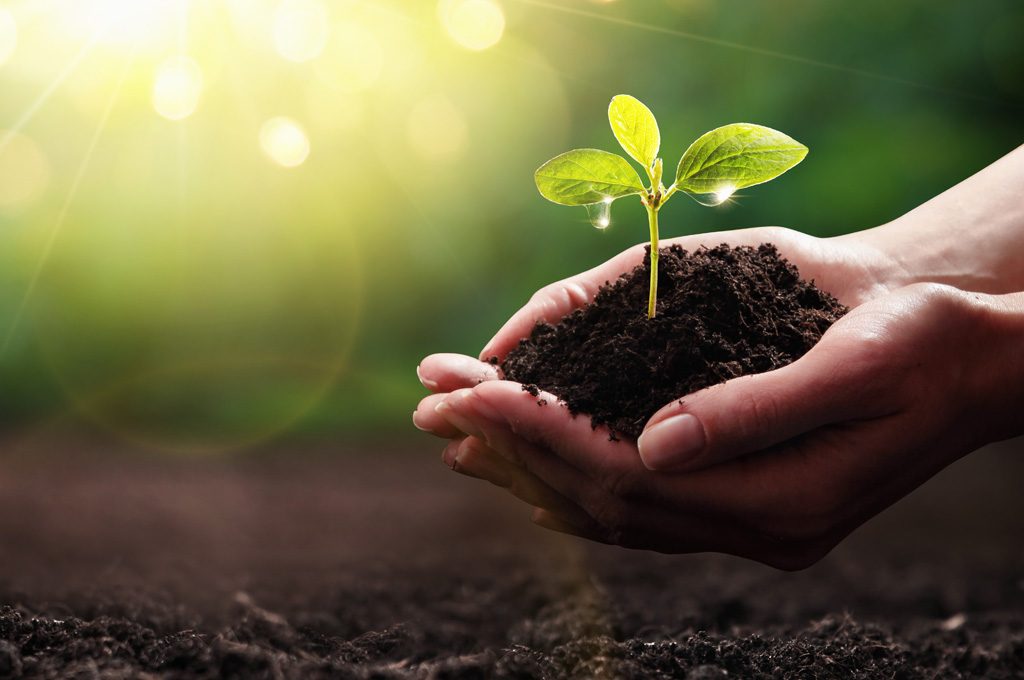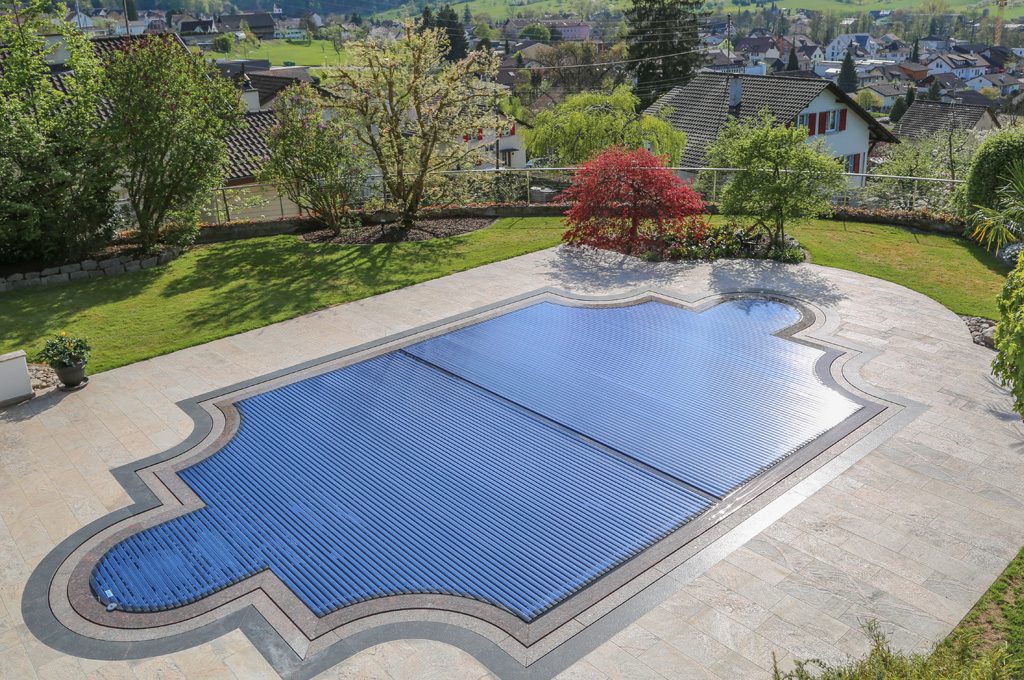 Topic of episode 54: "The sustainable pool". Dietmar and Markus are delighted to have three guests on the podcast for this episode: Ute Wanschura from the German Swimming Pool & Wellness Association (bsw), Oliver Wilkens from A1 Schwimmbadbau and Bert Granderath from Grando GmbH. The 5 industry experts clear up some of the current reporting on the sustainability of pools. How do you design a pool to conserve resources, how can you retrofit existing pools to be energy-efficient and what do you need to consider in order to operate your own pool sustainably?
Topic of episode 53: "Dream pool made of PP". Dietmar and Markus are with Jiří Zemek, sales manager at Niveko Pool from Uherský Brod in the Czech Republic. Close your eyes and imagine the pool of your dreams - this is what the manufacturer of PP pools advertises on its website. We think it makes you want to watch this episode. Pools made of PP - what does that mean and what makes the pool system so extraordinary, how is such a pool manufactured and what spectacular projects has the company Niveko already realized? Listen in!
Episode #52: September 22, 2022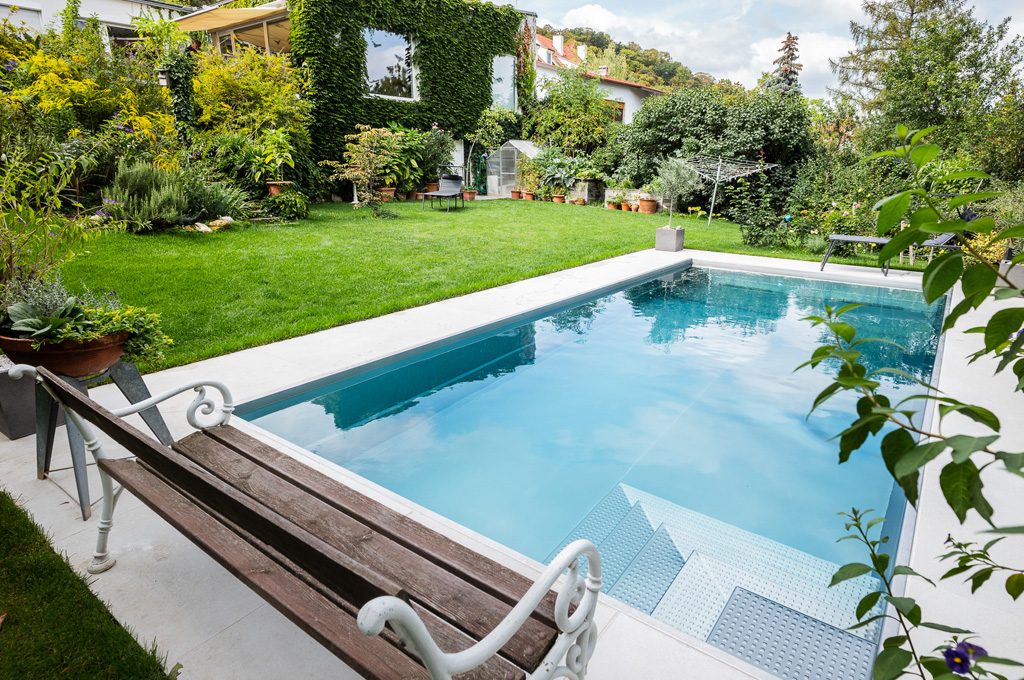 Topic of episode 52: "Stainless steel pools". Today Dietmar and Markus fulfill a listener's wish and report on one of the most exclusive and durable pool types - the stainless steel pool. The two pool lovers are visiting Roland Tatzreiter, owner of Aqa Steel, one of the specialists for stainless steel pools, in Vienna today. How is a pool like this made? How is such a pool delivered? What types of pools are there? What was the company's most spectacular project? To find out the answers to these questions, it's worth listening to this exciting podcast episode. And if you want to know what Dietmar and Markus look like in their bathrobes, it's worth taking a look at www.swimmingpool-podcast.de.
Episode #51: September 08, 2022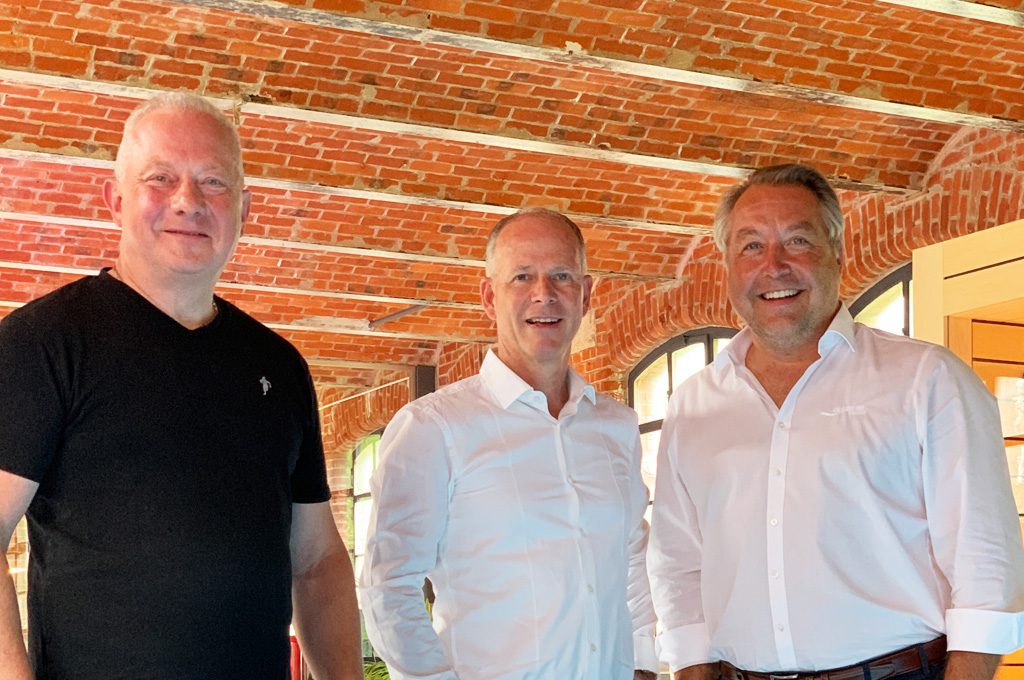 Topic of episode 51: "Luxury pools in Swabia". Dietmar and Markus are visiting Peter Hartmann, Managing Director of Pool + Home, an exclusive pool + wellness partner in beautiful Swabia. Every pool is a kind of luxury, but there are also exclusive projects that the three of them are talking about today. When asked what luxury is, Hartmann answers: "Luxury is an attitude to life that you can't buy, you experience it". "The basis for this experience can be a pool. And for such dreams, you need a good specialist dealer," says Markus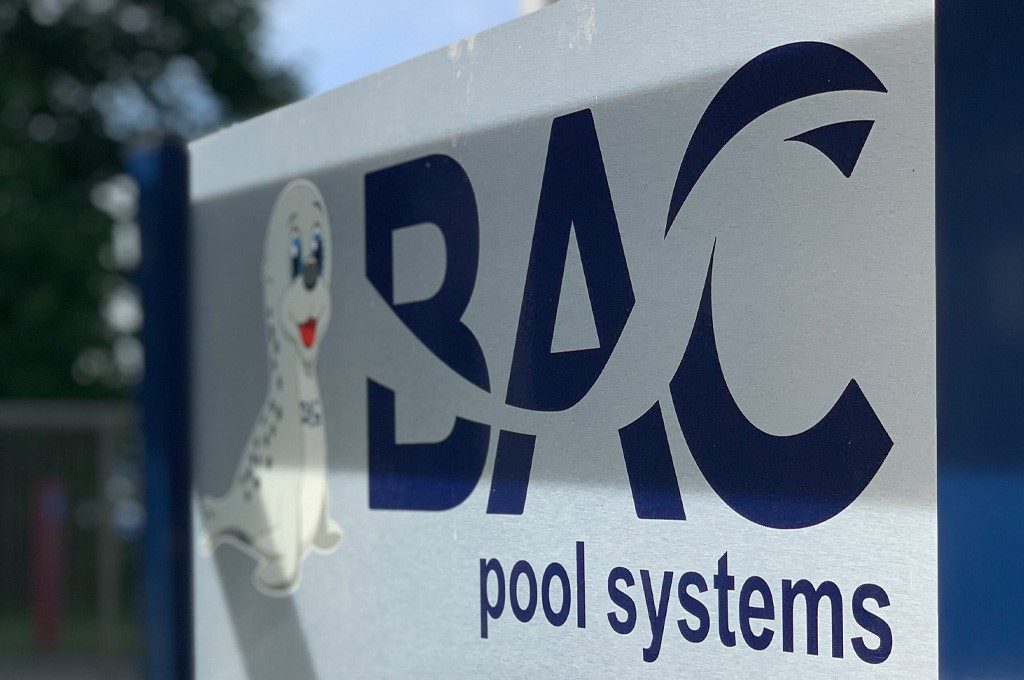 Topic of episode 50: "Pool covers for the dream pool". The two can hardly believe it. 50 podcast episodes and it's still just as much fun as the first time. Dietmar and Markus have invited their long-time industry colleague Stephan Kortus from BAC pool systems to this festive episode at the Poolsplace summer camp. Together with the pool cover manufacturer, the two of them discuss optimum energy efficiency, safety and cleanliness with a pool cover. BAC also provides the optimum cover for the new MATCHPOOLS MINI 28XL. There is also exciting information on this in the following. If you want to hear more about MATCHPOOLS MINI, click on episode 38: "MATCHPOOLS, the small dream pool".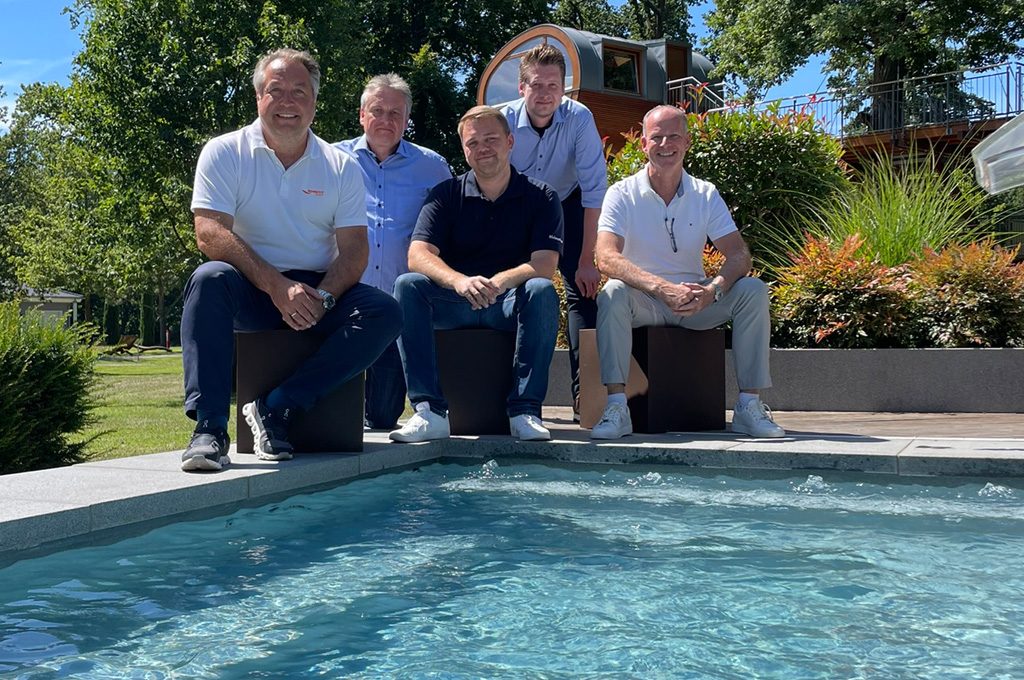 Topic of episode 49: "C-side pools, the mini pool". In the second episode of the Poolsplace summer camp, Dietmar and Markus take a look at a current pool trend. Their guest is Eddy Tautfest from Riviera Pool, who is responsible for the so-called C-side/mini pools at Riviera. Bigger than a whirlpool, smaller than a pool - if you're not a big swimmer but still want to have a wet water oasis in your garden, you can choose between many great models and fulfill your dream of having a pool in your garden.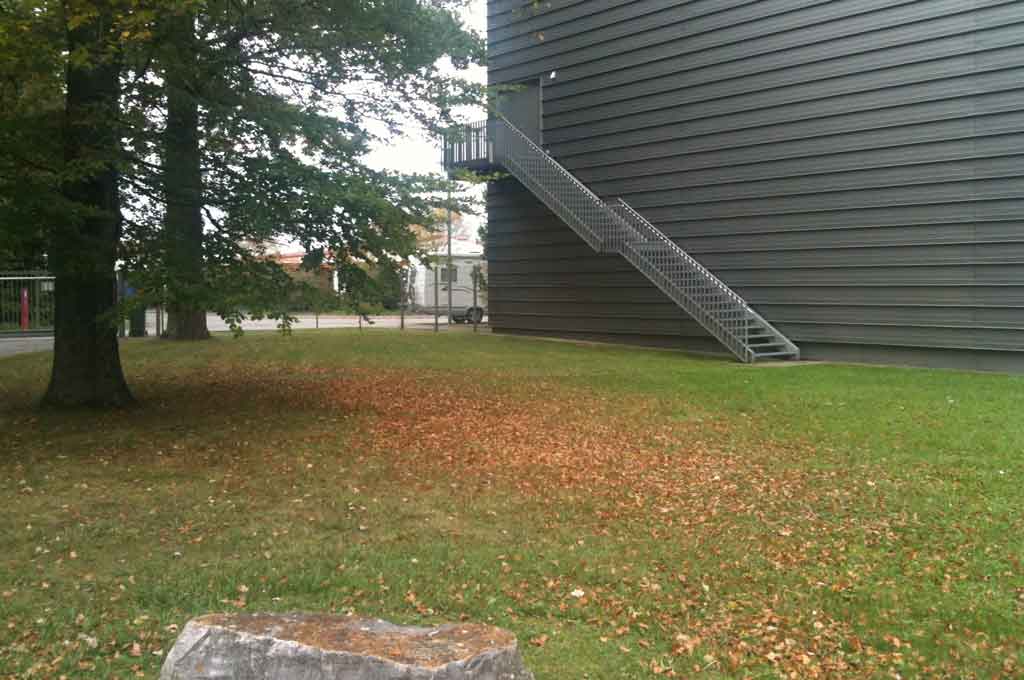 Topic of episode 48: "10 years of Poolsplace". Dietmar and Markus are at summer camp at Poolsplace in Baden-Württemberg, the exhibition and advice center for classic pools, natural pools, swimming ponds and accessories. In this episode, you can find out how Poolsplace came about 10 years ago, what there is to see there, how a consultation with pool enthusiasts works and much more. Our guest is Uwe Rengers, Managing Director of Riviera Pool, one of the patrons of the Poolsplace area.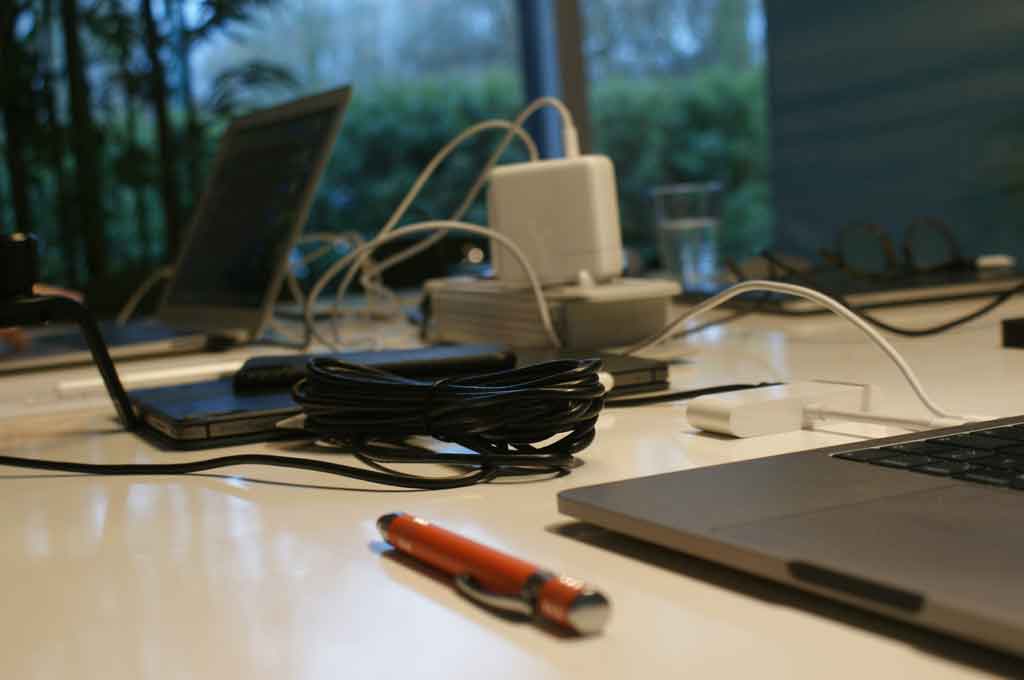 The topic of episode 47: "Behind the Scenes". Heads are spinning, exciting topics are created, guests are invited, great locations are chosen, storyboards are drawn up and then the microphones are switched on. Are the background noises too loud, have we said too much ummm and has all the relevant content actually been conveyed? Dietmar and Markus deal with these and many other questions and work steps every 14 days. The guest in this episode is Holger Maurer (Managing Director of Social Creative Room), who was there at the birth of the podcast and accompanies the two protagonists through the project. You can also see and hear Holger in episode 9 of the podcast "The big Christmas special".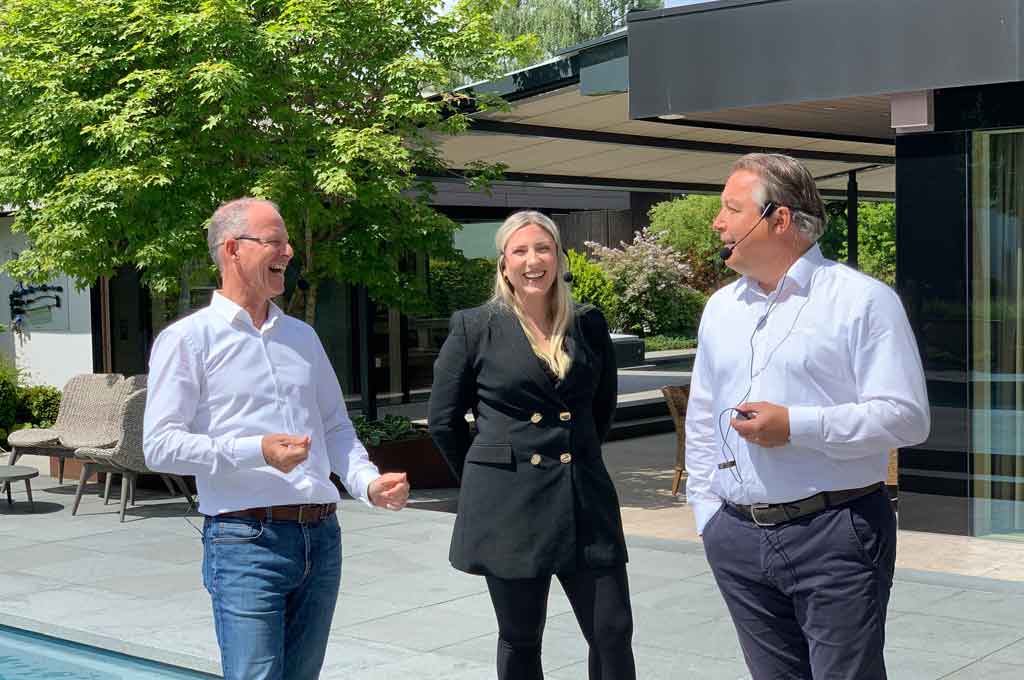 Topic of episode 46: "Experience pools at Hofquartier". Today Dietmar and Markus are at Hofquartier in Taufkirchen near Munich, one of the largest pool parks in southern Germany. Mathilda Nüsse, the contact person responsible for pools on site, guides the two experts through the facility with lots of tips and tricks about the pool world. They also discuss the technology behind it and what customers expect from it, as well as the different materials, colors and surfaces. The podcast really makes you want to try out swimming in the Hofquartier.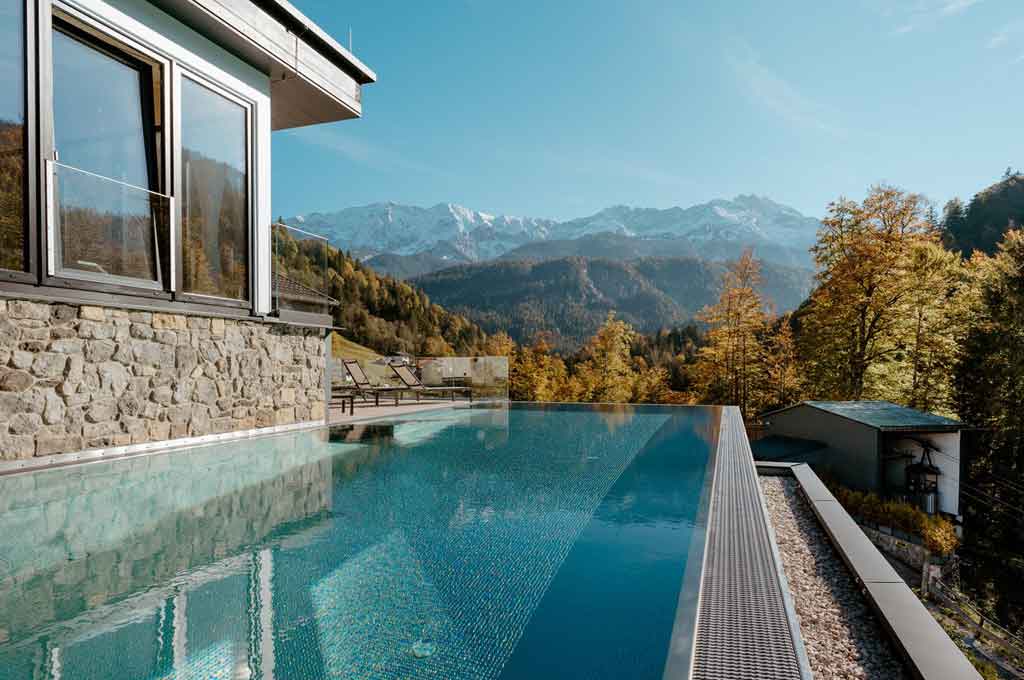 Topic of episode 45: "Dream pool refurbished with coating". Today Dietmar and Markus are guests in the beautiful Garmisch-Patenkirchen in the middle of the mountains in the hotel "Das Graseck" and meet Matthias Grundmann, Managing Director of MG Schwimmbadtechnik, who informs Dietmar and Markus about a very special project. Turning old into new - how was it possible to turn the hotel's 6-year-old outdoor pool, with its wrinkled and faded liner, back into a dream pool with the help of a special coating? And why does the liner actually start to wear out after 6 years? You can find out the details of this project and much more about refurbishment in this podcast episode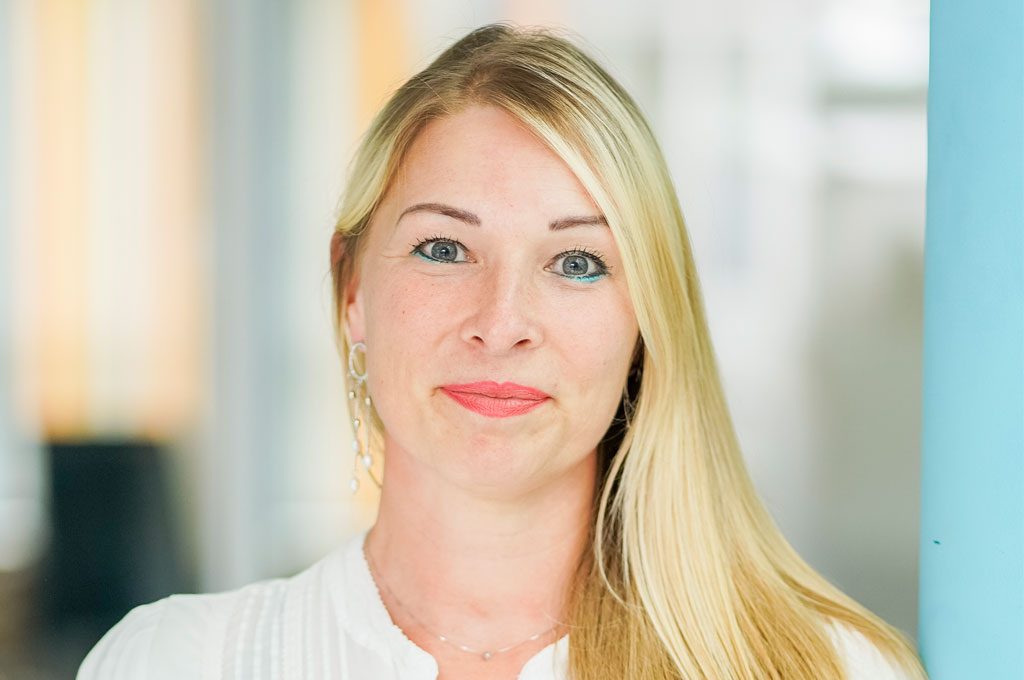 Topic of episode 44: "The International Swimmingpool Podcast". Under the motto: "We clarify - The way to your dream pool", there will soon be an international swimming pool podcast four times a year. The two International Sales Managers in Dietmar's and Markus' companies, Michael Visser and Angela Herrmann, are the shooting stars of the format and today they talk about their CVs and what they want to achieve with the podcast. The topics "Water treatment", "Pool types", "Energy efficiency" and "Wellness and water attractions" will be the focus. The first two episodes of the podcast will be available at "Piscine Global Europe 2022" in Lyon, the most important international swimming pool trade fair in November.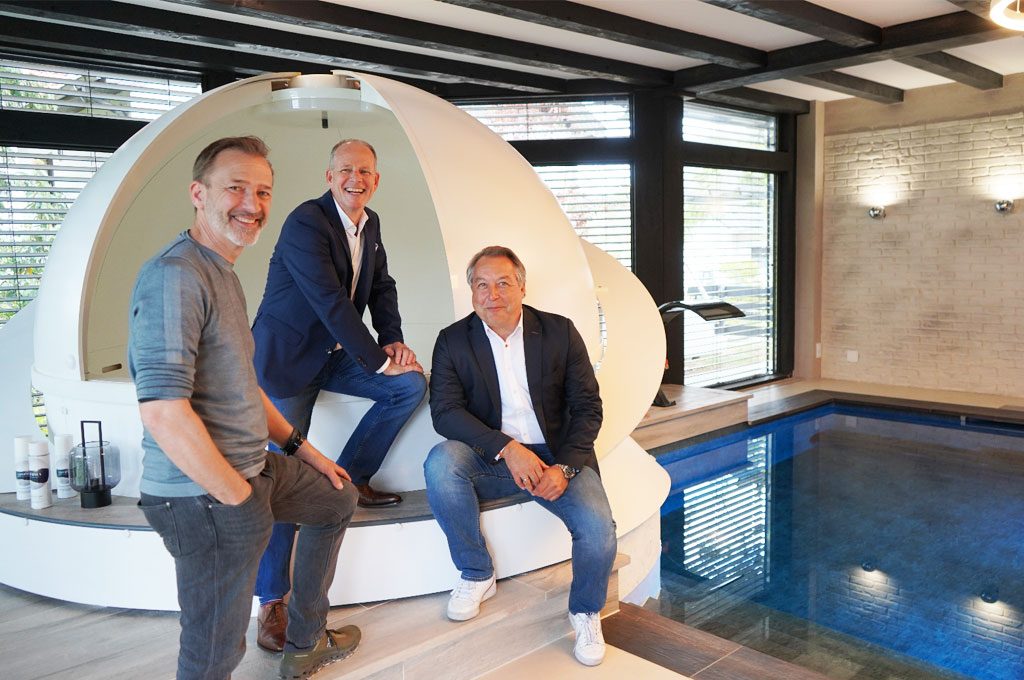 Topic of episode 43: "Dream pool made of exposed concrete". Today Dietmar and Markus are guests of Jan-Carsten Rambow from Rambow Pooldesign. The company lets its customers immerse themselves in their dreams and creates harmonious worlds of experience in their own homes. For example, the Berlin-based company builds exposed concrete pools and explains in this podcast episode why you should choose exposed concrete, what makes such a pool special and what you need to consider when creating it. In addition to many other topics, they also talk about exciting low-energy concepts.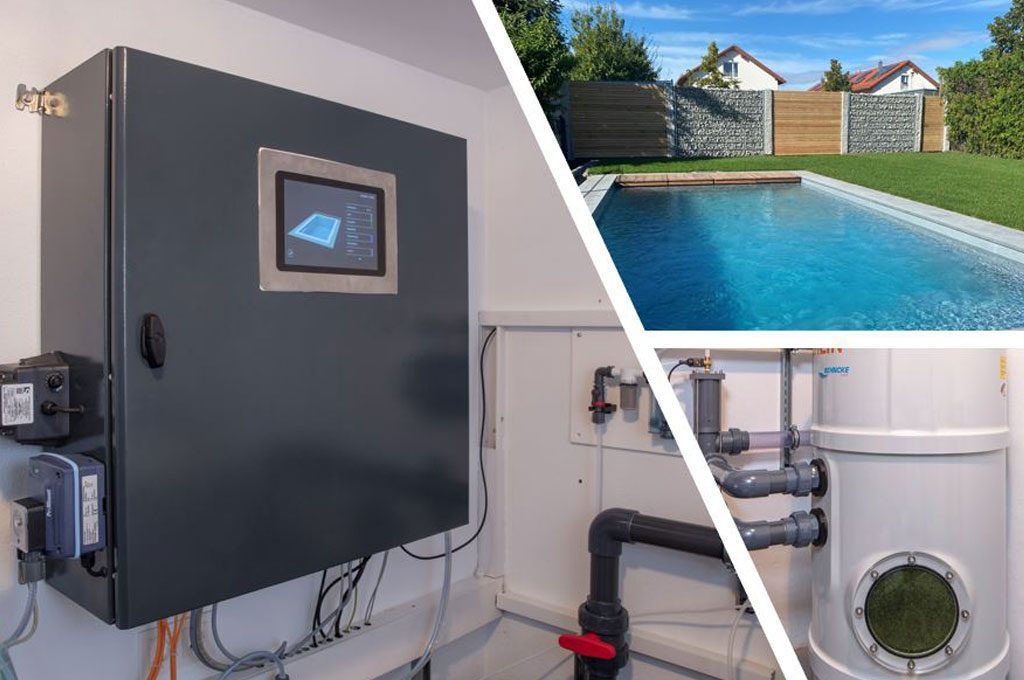 Topic of episode 42: "Pimp up your pool". Not only cars can be tuned. No !!! Pools too - and really tastefully. Dietmar and Markus explain in the categories "Appearance", "Equipment", "Technology" and "Interior" how you can upgrade your own pool even though it doesn't need renovating yet. One example would be changing the lighting to LED or retrofitting a splash shower. To support specialist pool dealers, the two pool professionals are launching an appeal: Anyone who would like to work in the pool industry is welcome to get in touch!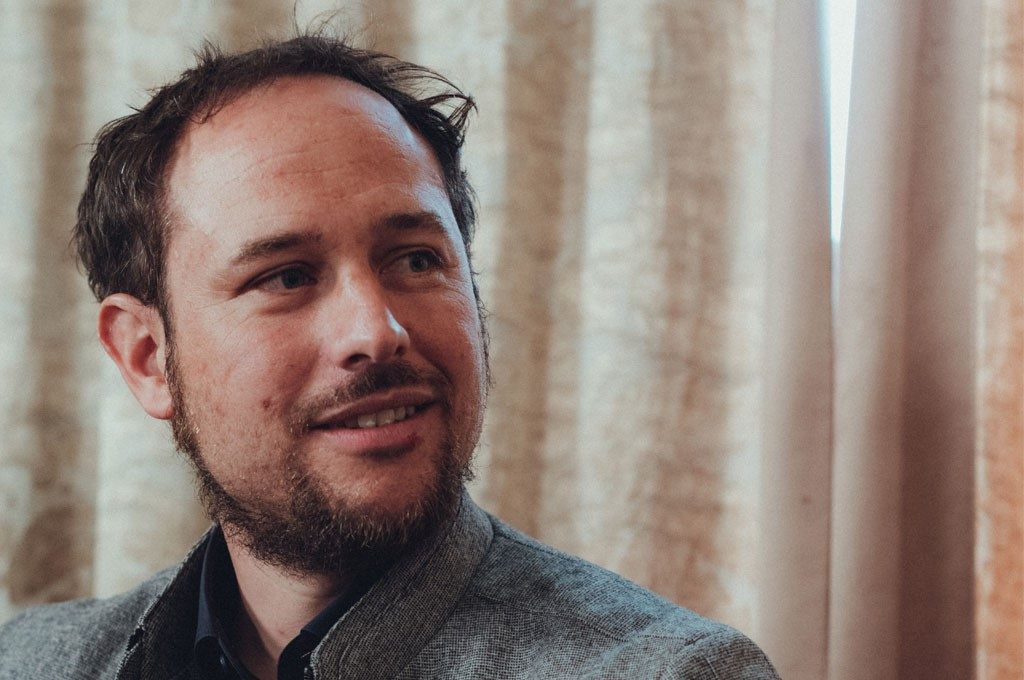 Topic of episode 41: "Round Table Topras specialist dealers- A talk with the pool dream fulfillers". Episode 40 was about the introduction of Topras, an association of leading European companies in the swimming pool and wellness industry. Today Dietmar and Markus have a round table discussion with the companies Daubenschüz Wassertechnik, Sorg Schwimmbäder and Herbert Thamm Schwimmbadtechnik, which belong to the Topras Group and report on the implementation of exciting projects.
And because it's so nice, we're surprising you again this time with a podcast that you can not only listen to, but also watch here.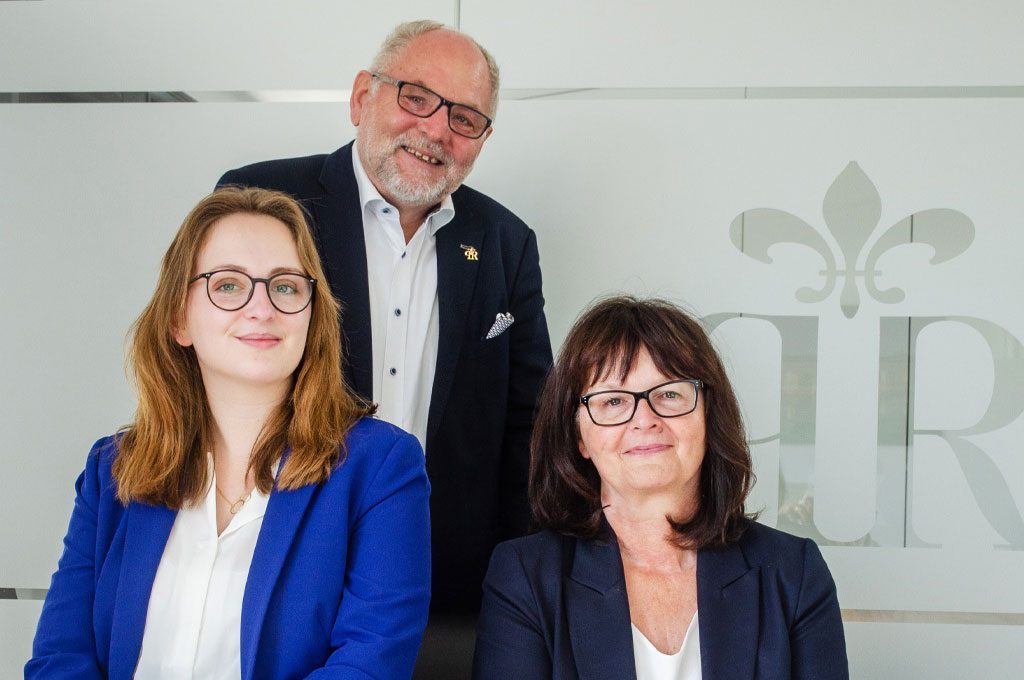 Topic of episode 40: "Topras - The Wellness Company - Behind the Scenes". Today Dietmar and Markus chat a little about the industry and meet Paulina and Johannes Gunst, the owners of Topras in Vaterstetten near Munich. The company is an association of leading European companies in the swimming pool and wellness industry. Complete solutions, premium products and excellent service are the hallmarks of the 20-year-old company. Immerse yourself in the world of Topras and you too will soon be the proud owner of a wellness dream on your own doorstep.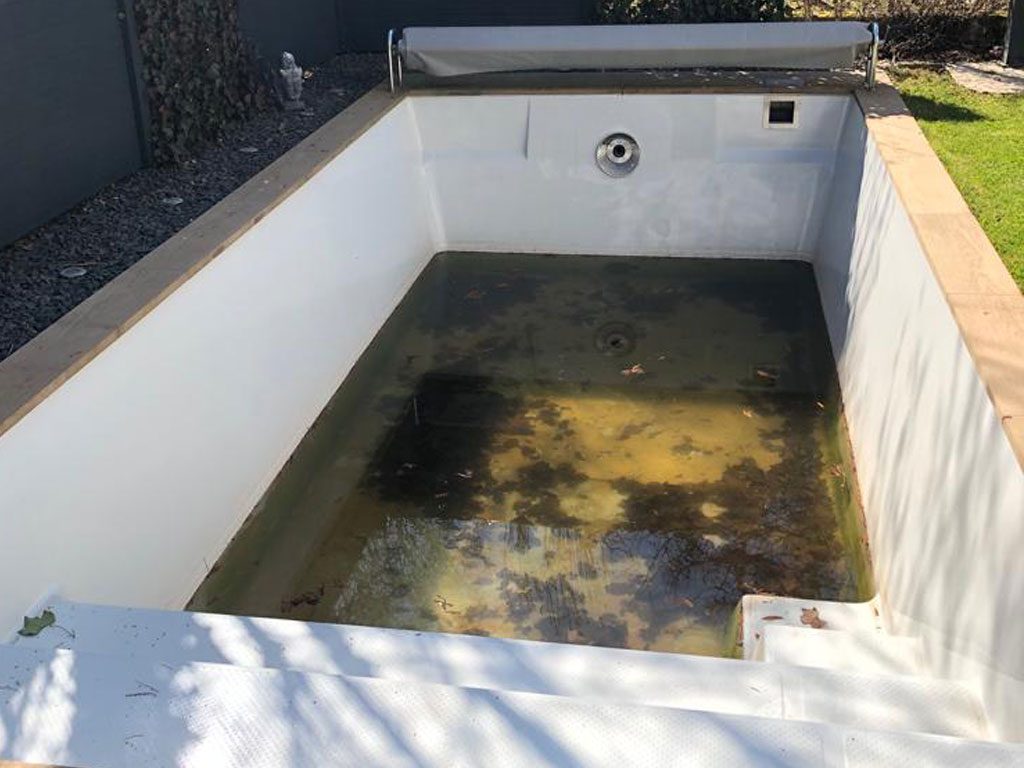 Topic of episode 39: "Pool out of hibernation". Winter is over, the last snow is melting, the first spring flowers are sprouting from the ground and you feel like making your garden beautiful again. Of course, this also includes bringing your own pool out of hibernation. Today, Dietmar and Markus explain when it's the right time to do this, what types of cleaning are available and what steps are necessary to get the pool back into operation.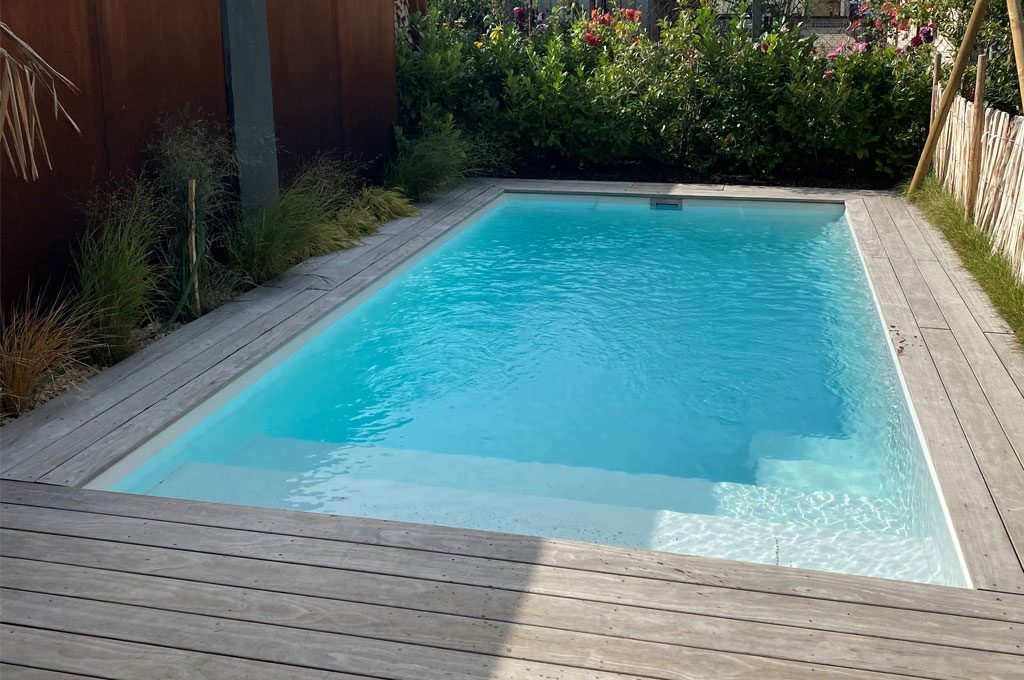 Topic of episode 38: "Matchpool, the little dream pool". Who doesn't dream of having their own pool in the garden? The garden is very small - no problem. With the "Matchpool Mini" concept from BAC Pool Systems, Behncke and Fluvo , the dream becomes reality. In today's episode, Dietmar and Markus are at the Behncke factory in Bühne/Saxony Anhalt, where the "Matchpool Mini" is finally manufactured. They explain the concept and tell us, among other things, that you can see the pools in the "Matchpool Mini" store at "Poolsplace" in Rheinau
Episode #37: February 24, 2022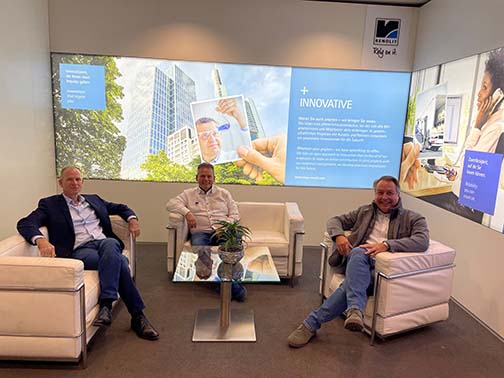 Topic of episode 37: "Foil pools - the tailor-made suit in the pool". Our guest is Konrad Kuffer - Pool Sales Manager at Renolit SE, one of the world's leading manufacturers of high-quality swimming pool liners for a top pool design. In the past, all liners were blue. Konrad Kuffer shows us what is in vogue today and which water color you can design with which liner in your dream pool. What are fabric-reinforced liners, what does "touch" feel like and how does his latest and coolest liner feel. You can feel the passion and profession behind this technical product.
Episode #36: February 10, 2022
Topic of episode 36: "Light in the pool - part 2". In the second part of the lighting episode, pool specialists Werner Memmel from "Wir machen Licht GmbH" in Taufkirchen pay us a visit. In a calm and relaxed atmosphere, Mr. Memmel presents selected lighting objects in typical living situations in his showroom. The three gentlemen enthuse about how light serves as a design element and can create different atmospheres in the pool, indoor pool or even in the garden. Werner also talks about the importance of the lighting level and the staging of a lighting score.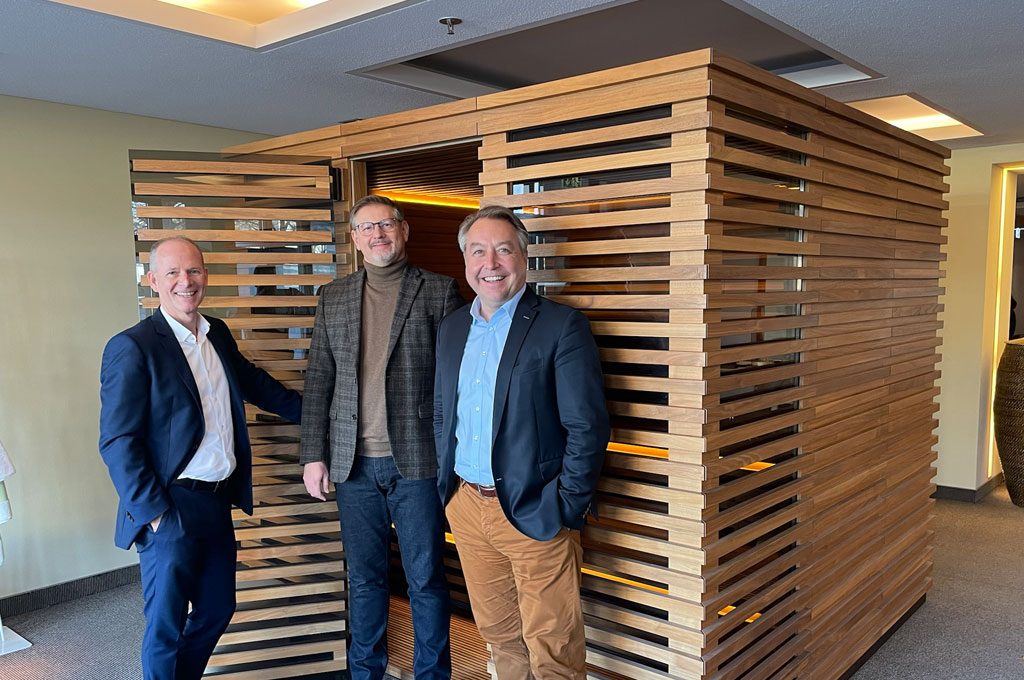 Topic of episode 35: "Pool, sauna & spa". Our guest is Stefan Echterbecker - Sales Manager at Klafs GmbH & Co. KG, the world market leader in the sauna sector. What do I have to do to buy a Klafs sauna as a listener and what criteria are decisive when choosing the right sauna? With the following quote, Mr. Echterbecker really whets the appetite for the answers to these questions "Our mission is for people to experience fascinating moments of relaxation of the highest quality in Klafs Wellness & Spa facilities - whether at home or in a public spa - that enrich them mentally, emotionally and physically in the long term. We love what we do. And our customers can feel it."
Episode #34: December 16, 2021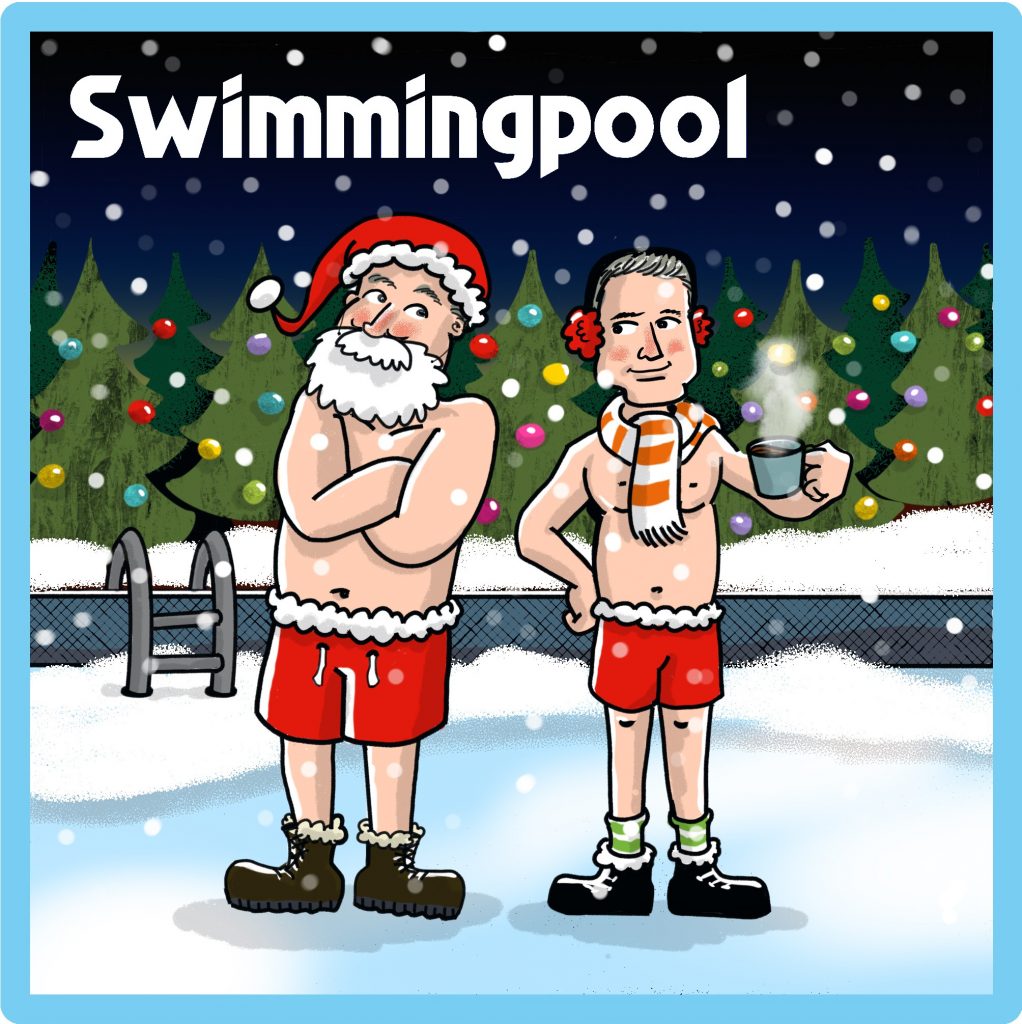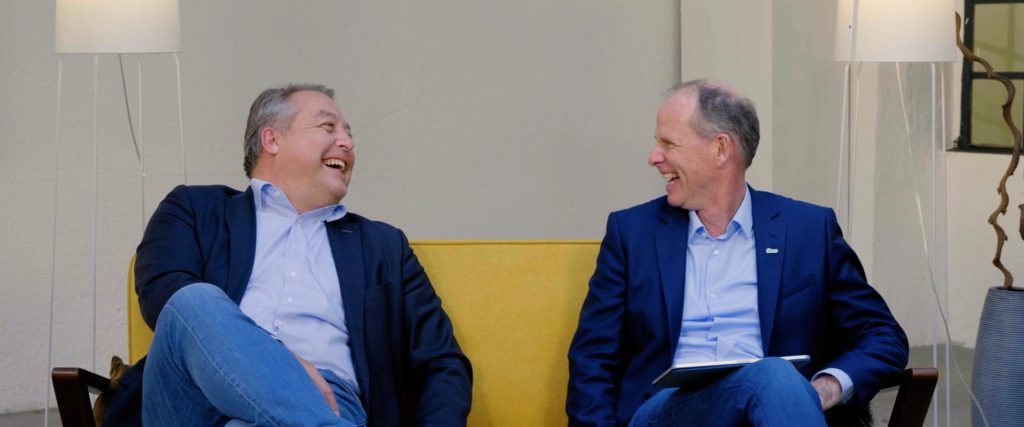 Topic of episode 34: "The big year in review". Dietmar and Markus reminisce about their podcast experiences in 2021. They talk about their highlights, where they went and who was a guest on the Swimmingpool Podcast. To give all listeners an insight into a podcast production, the year in review is also available as a video. Dietmar and Markus wish all listeners a Merry Christmas and a Happy New Year. We will be starting the next pool year with new episodes at the end of January. 
Episode #33: December 02, 2021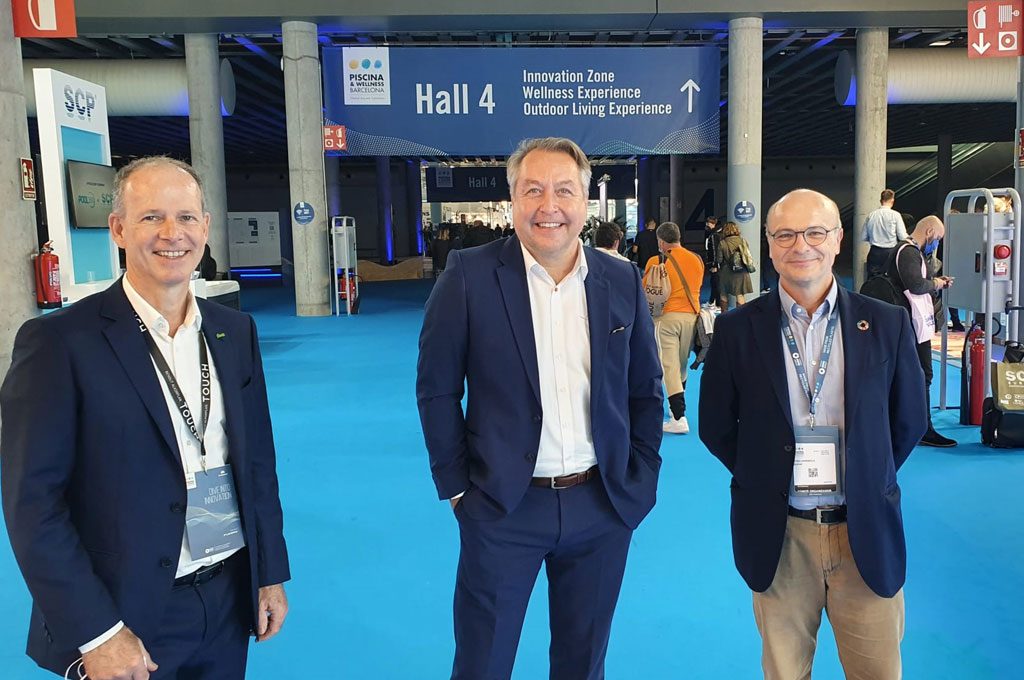 Topic of episode 33: "Trade fair, trends and news". Dietmar and Markus are at the Piscina & Wellness trade fair in Barcelona. They explain why manufacturers of swimming pool technology actually attend trade fairs and why an international trade fair is so important. They give an insight into the exciting projects and companies that have won prizes at the EUSA Awards. They also talk about product news at Fluvo and Behncke for 2022.
Episode #32: November 11, 2021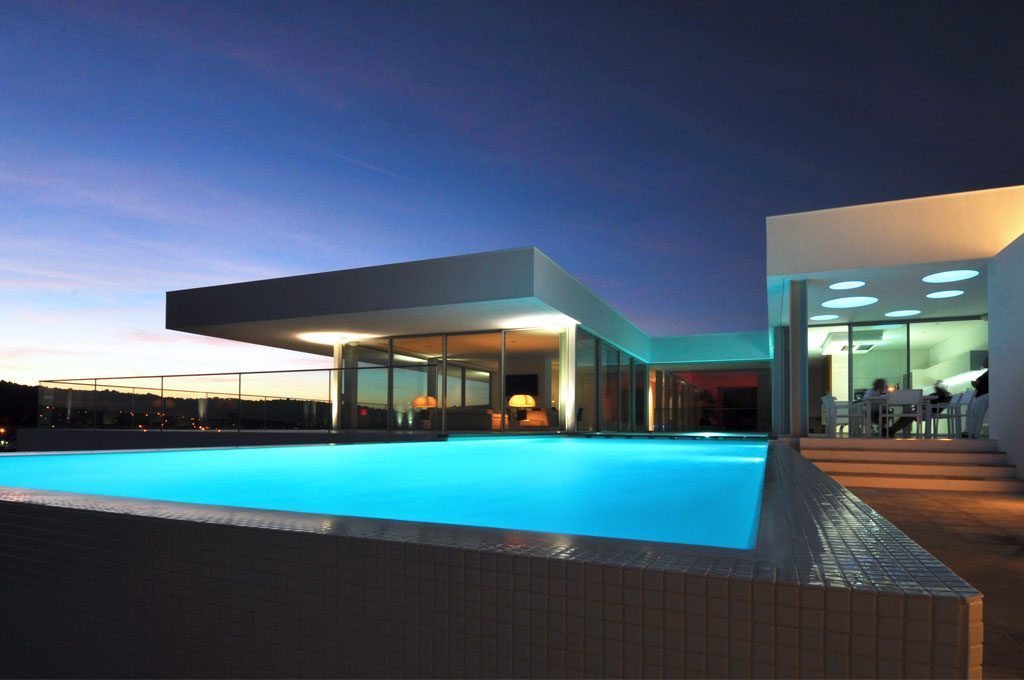 Topic of episode 32: "Light in the pool - part 1". Today, Dietmar and Markus are literally lighting the way. Why does light play such an important role in the pool today? Which lights were there in the past - which are there today? How can I control my lights? What is the difference between an LED and a traditional PAR56 light? The two experts answer these and many other questions in today's podcast. And last but not least, why it's better to invest a little more in lighting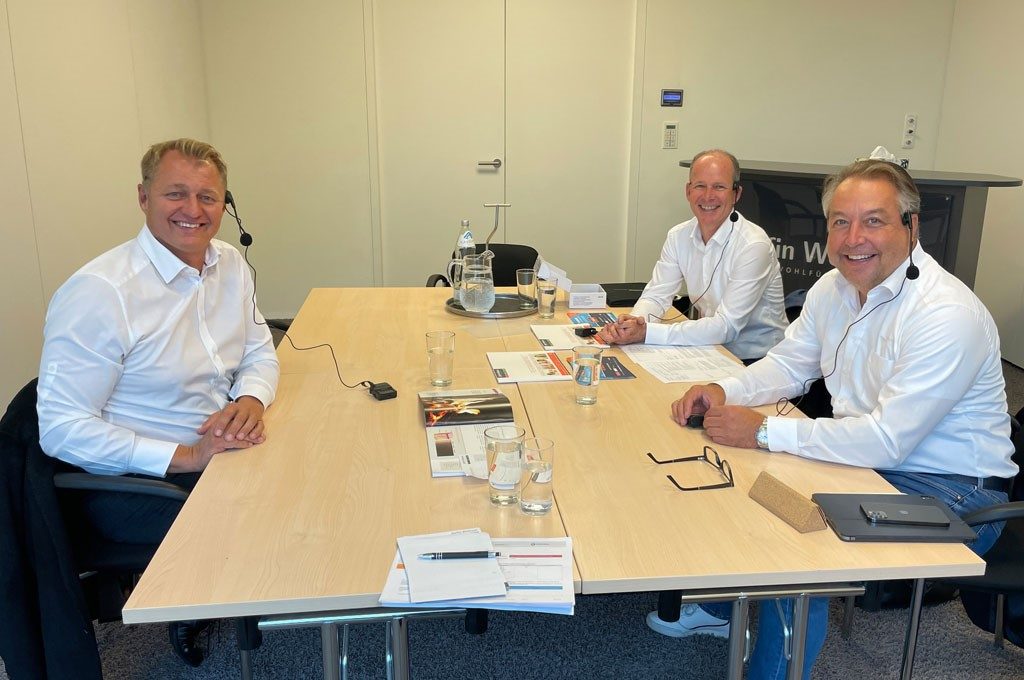 Topic of episode 31: " Winter Pool&Wellness ". The last episode was about winterizing the pool. A sauna, whirlpool or infrared cabin is a great way to stay cozy and warm in the fall outside of the heated pool. Dietmar and Markus are guests at the company Delfin Wellness in Linz/Leonding, which also specializes in the installation of infrared cabins. The managing director talks about the products, the design, the functions and the various trends in this area. Is a heat cabin the same as an infrared cabin? The two pool specialists answer these and many other questions.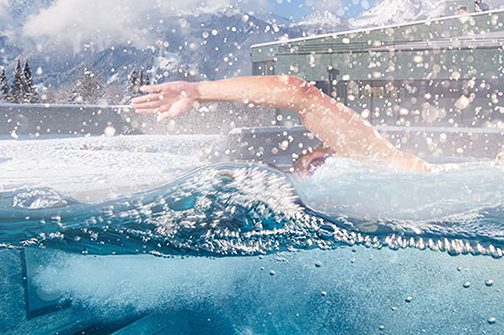 Topic of episode 30: "Pool in winter". Today's episode was created in response to many requests from our listeners and is appropriate for the current cold season. The two swimming pool experts explain what you should bear in mind when winterizing your pool. You will get answers to questions such as: What is the difference between active and passive winterizing? Does the water have to be completely removed from the pool? And what do I do with the technology? What is the water anomaly? The "Technology Box" will be opened for this topic in episode 30. 
Episode #29: September 30, 2021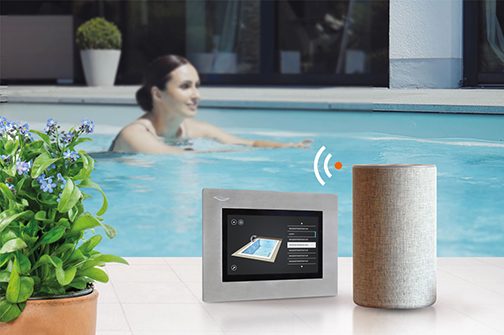 Topic of episode 29: "The networked pool - Part II". Today follows the announced second part of the exciting topic of swimming pool controls. After a brief summary of Part I, Dietmar and Markus explain the premium versions of the control units. They explain which functions the devices perform, how they can be linked to smart home systems, which different interfaces are available and how they work. In conclusion, the two of them state that pool control is fun and should definitely be compatible with all installed products.
Episode #28: September 16, 2021
Topic of episode 28: "The networked pool - Part I". Dietmar and Markus talk about a fundamental topic today. It's about swimming pool controls and therefore everything I can control around my pool, such as the roller shutter, the heating, the water attractions, the filter system and much more. Especially in times of smart homes and digitalization, it is impossible to imagine a pool without a control system. And because this topic is so extensive and exciting, there will be a second part in 14 days!
Episode #27: September 02, 2021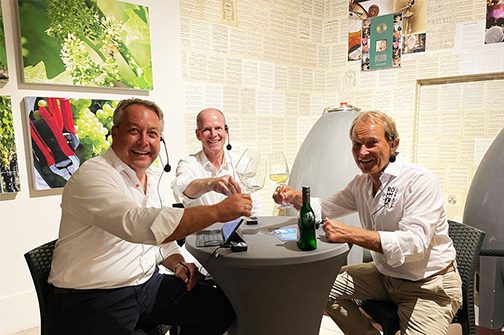 Topic of episode 27: "Swimming pool & wine". Dietmar and Markus are guests at the Sonnenhotel Weingut Römmert in Volkach. They were invited by Peter Heidecker, owner of the winery and investor in the hotel. Peter talks about his reasons for building a stainless steel pool in the hotel complex and about the benefits of the complete wellness area. How do wine and pool go together? These and many other questions are discussed over a glass or two of wine.   
Special offer: From September 2 to 16, 2021 (i.e. until the publication of the next podcast episode): All orders placed at Weingut Römmert with the keyword "Swimmingpool" will receive a special discount of 10%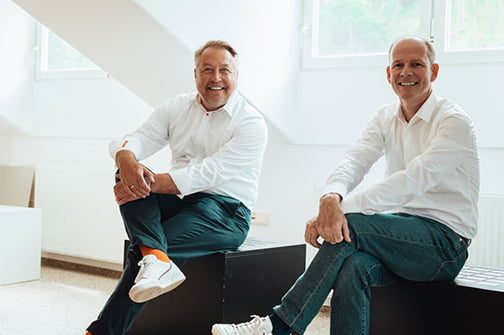 Topic of episode 26: "The pool needs built-in parts". Today Dietmar and Markus talk about one of Markus' favorite topics - stainless steel built-in parts. What kind of built-in parts do I need in my pool, what function does which product have and how do these built-in parts work together optimally so that I have absolutely clean water in my pool? What role does stainless steel actually play in this? And how can I skillfully set the scene for my pool with the right lighting? All these questions are answered in this exciting episode!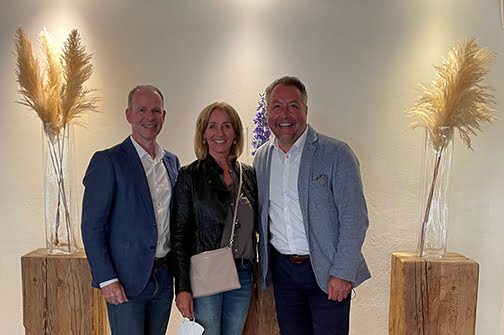 Topic of episode 25: "Swimming pool at home with Michaela Gerg". Dietmar and Markus are guests in beautiful Kitzbühel, at the home of Michael Gerg, one of Germany's best-known ski racers, five-time German champion and participant in four Olympic Games. She herself is a proud pool owner and talks about her experiences. Today, Michaela is involved with the Schneekristalle foundation for disadvantaged children, using sport to teach them values for a self-determined life.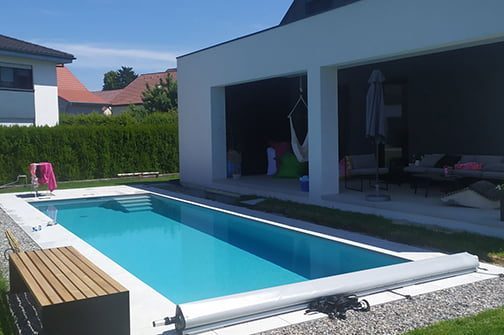 Topic of episode 24: "Dietmar and Markus hand over the prize from episode 16". In the episode "It must be clean", we raffled off a "Scoop Smart" pool vacuum cleaner from the manufacturer Maytronics as part of the first swimming pool podcast competition. The Häusler family from near Ulm won the vacuum cleaner. Dietmar and Markus visited the pool owners, handed over the vacuum cleaner distributed by Behncke and personally put it into operation. Should the vacuum cleaner be defective or require maintenance, Behncke offers a corresponding service .
Topic of episode 22: "5***** Pool and Wellness". The guests are Eugen Hofer Hofer Group - a leading provider of pool and wellness facilities in South Tyrol, and Stefan Rier, the owner of the Hotel Albion in Ortisei/South Tyrol. Dietmar and Markus met up with the two of them in Val Gardena/Gröden to discuss swimming pool construction in the upmarket wellness hotel sector. Eugen reports on the most spectacular projects that have been realized by Hofer Group .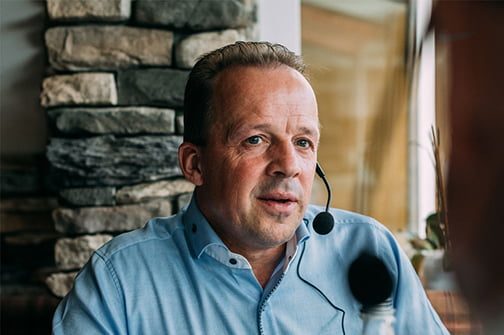 And here you can see a video of the production of the podcast in South Tyrol.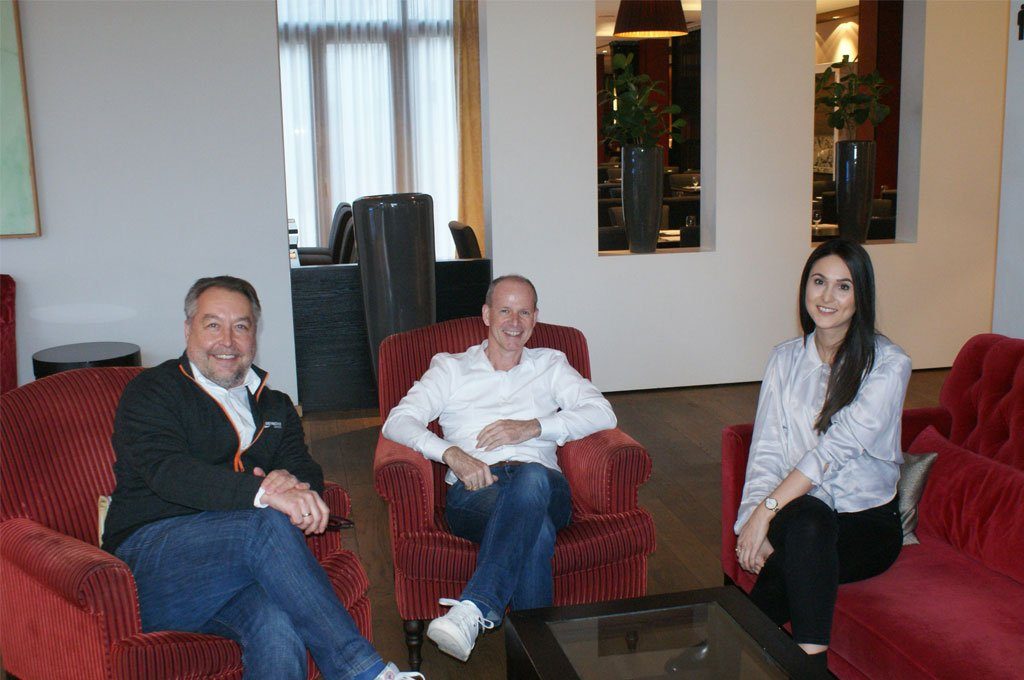 Hooray, it's our turn today! Topic of episode 21: "Golden Wave, trade magazine publisher and its magazines". Our guest is Duygu Dogan, media consultant at Schwimmbad+Sauna, one of our two media partners. The three of them talk about the Hausbauhelden - a new format in the publishing house and about the Golden Wave Award, which honors product innovations. Duygu Dogan introduces the podcast section on the magazine's website and the new bluevibes YouTube channel.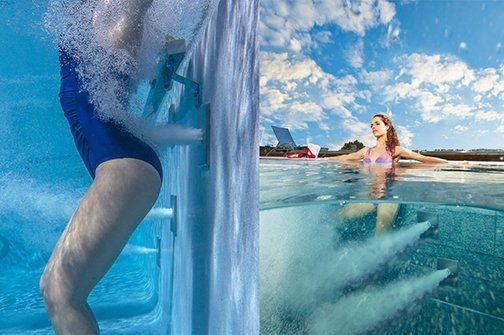 Topic of episode 20: "Today we're having a massage in the pool". Our guest is Ellen Fassnacht, a physiotherapist and cranio-sacral therapist. Dietmar explains the different types of massage jets and what water temperature is needed in the pool. Ellen Fassnacht explains the benefits of hydromassage and how it affects our bodies and individual muscle regions.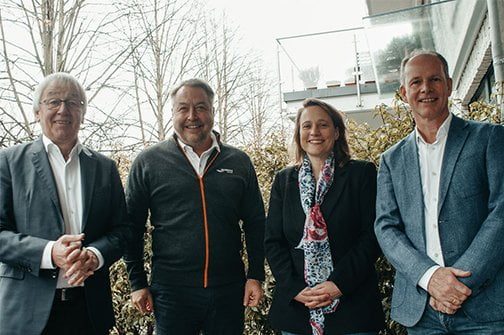 Topic of episode 19: "The industry and the association". Dietmar and Markus are joined by the duo Ute Wanschura and Dieter Rangol from the office of the Bundesverband Schwimmbad & Wellness e.V. (bsw) in Cologne. The two explain why association work is so important, how the pool and wellness industry has developed and how potential pool owners can find the right swimming pool retailer via the bsw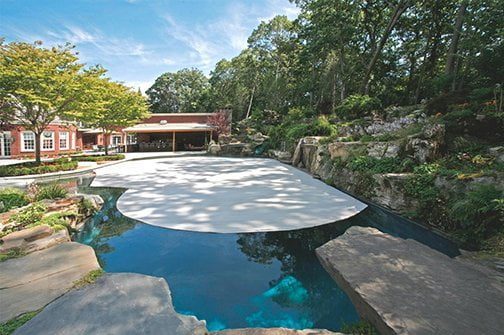 Topic of episode 18: "The roller shutter for the swimming pool". Dietmar and Markus talk about the ecological necessity of a swimming pool cover and explain why it is also advisable to invest in a cover for safety reasons. Their guest today is Bert Granderath, Managing Director of Grando GmbH Schwimmbadabdeckungen. He has a lot to say about design, material, function and his many years in the industry.
Topic of episode 17: "Swimming pool meets the world of bathroom and spa design". Dietmar and Markus talk about the increasingly relevant world of wellness in the home. The perfect design plays a decisive role here. They have Torsten Müller as a guest. He is one of the top 30 German bathroom and spa designers and has been nominated for the "German Design Award", among others.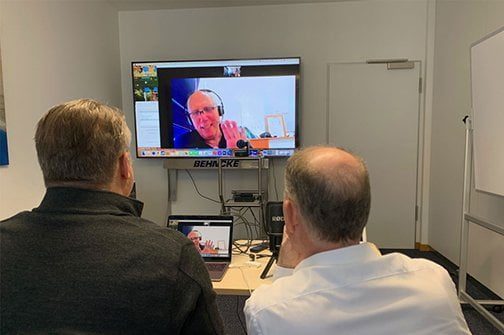 Topic of episode 16: "It has to be clean". Among others, Dietmar and Markus have Jury Katz from the Israeli company Maytronics as a guest this time. The company manufactures the high-quality pool robots of the "Dolphin" brand. Together they will talk about how a vacuum cleaner simplifies professional swimming pool cleaning and ensures crystal-clear bathing pleasure. And if you pay close attention, you can even win a pool robot...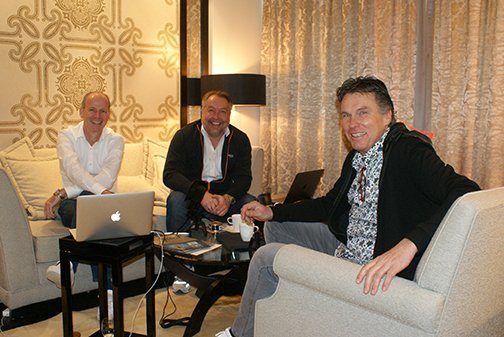 Topic of episode 15: "Cool products for swimming pools". Our guest is Michael Kupka from Kupka GmbH, the modern garden center in Waiblingen near Stuttgart. He reports on numerous new ideas for garden planning and thus a dream garden.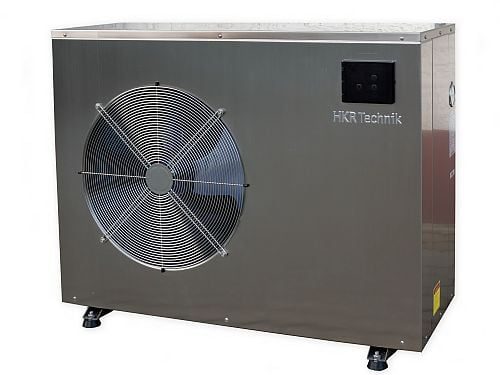 Topic of episode 14: "Better in warm water". Dietmar and Markus talk about the different ways of heating the pool water and thus extending the bathing season.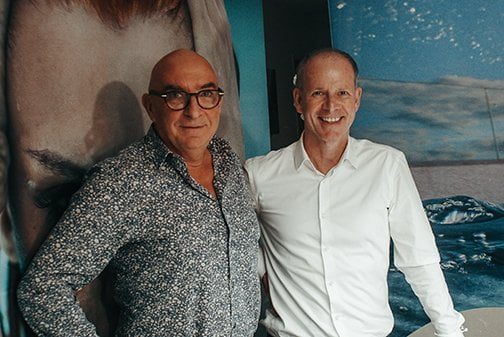 Topic of episode 13: "A dream made of concrete - renovating pools with Ecofinish". Our guest is Jeannot Delvaux from the company Nautilus Schwimmbadbau in Luxembourg. This time Dietmar and Markus talk about concrete, the material from which pool dreams are made. How to build a concrete pool and how to renovate existing pools.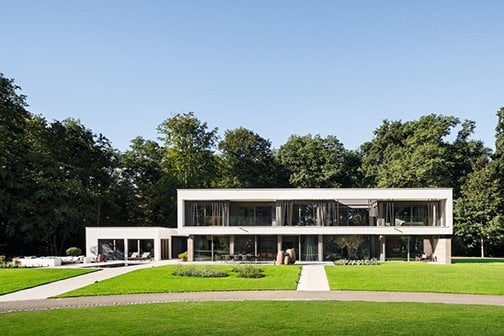 Topic of episode 12: "Dream house meets dream pool". Our guest is Hardy Rose from WeberHaus in Rheinau. Building with WeberHaus means fulfilling individual living wishes. How does this fit in with the desire for your own dream pool and how can you benefit from the expertise of one of the market leaders in house construction? And take a look here too!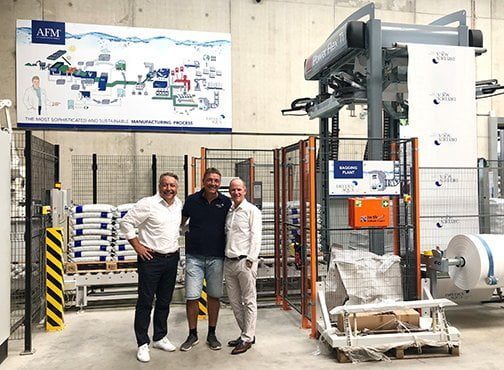 Topic of episode 11: "Swimming in drinking water". Dietmar and Markus talk about the basics of water treatment. Our guest is Dominik Graf from Dryden Aqua. He explains how AFM filter material and other components can be used to make swimming pool water almost drinkable.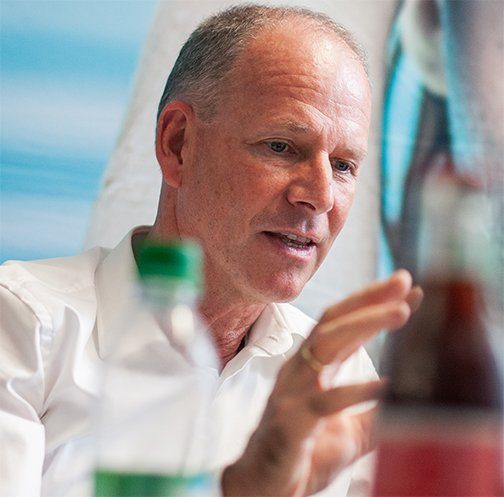 Topic of episode 10: "Filter, filter, filter". Markus introduces his company, Behncke GmbH, and gives an overview of the different types of filters, explains how filtering works and why filtration is so important.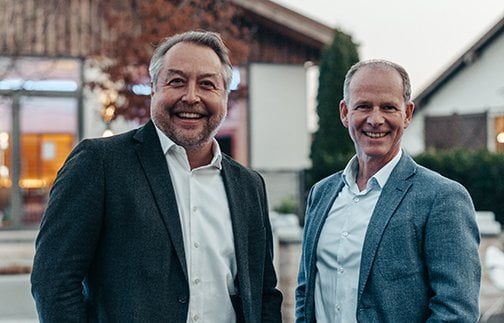 Topic of episode 9: "The big Christmas special". Dietmar and Markus take a look back over the last 6 months and have invited some exciting guests: Pauli Haberl (owner of Hofquartier in Taufkirchen), Holger Maurer (Managing Director of Social Creative Room) and Roland Melichar (founder and long-standing managing partner of Rollo Solar)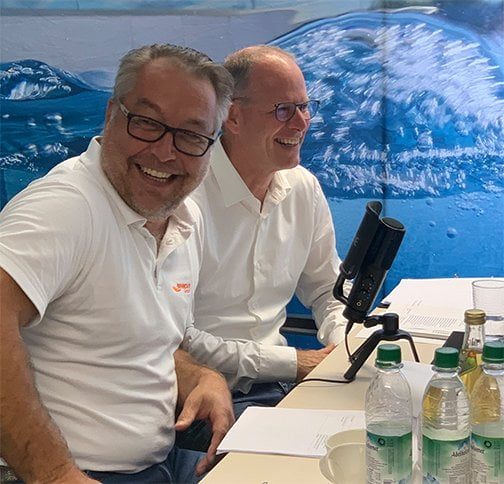 Topic of episode 8: "Today we swim against the current". Dietmar talks about his company, Schmalenberger GmbH + Co KG, and gives a comprehensive overview of counter-current systems and the technology behind them.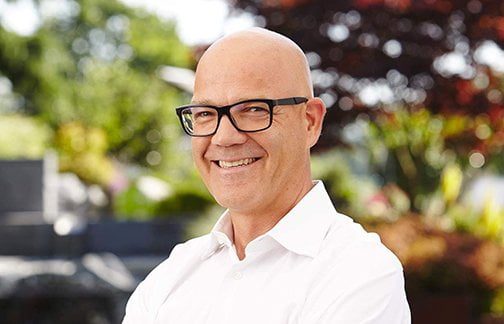 Topic of episode 7: "Garden design & swimming pool". Dietmar and Markus talk about developments in garden design in the past and discuss current trends. Their guest is Axel Fautz from Fautz die Gärten, a true professional from the industry.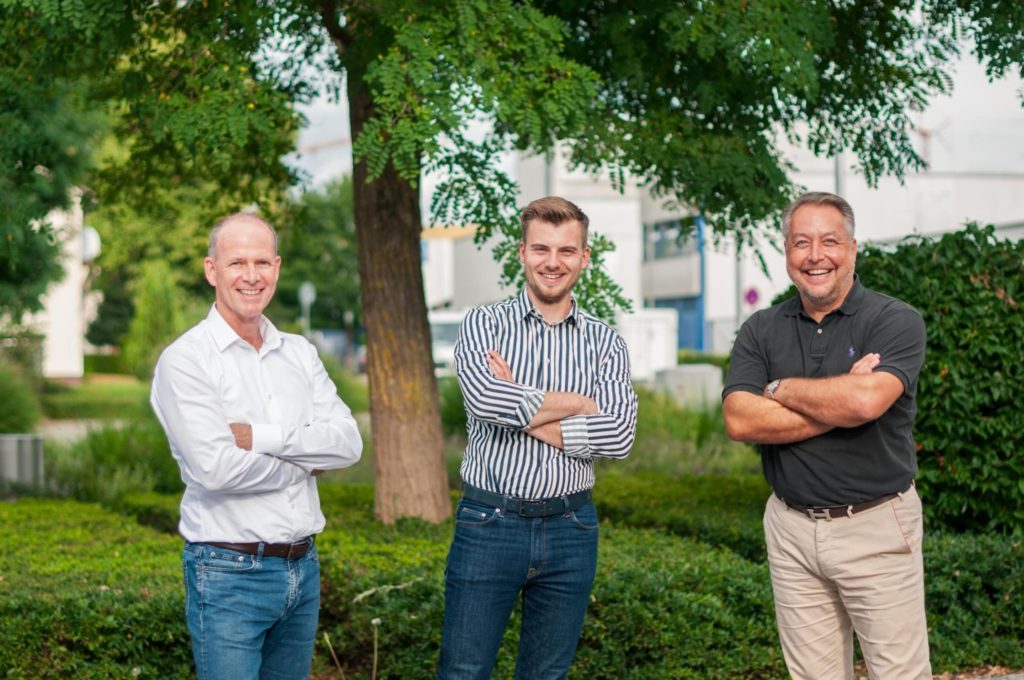 Topic of episode 6: "Pool under the hood". Dietmar and Markus talk about different types of covers and define the advantages and disadvantages of the models. Their guest is Alexander Seemayer from Novacomet.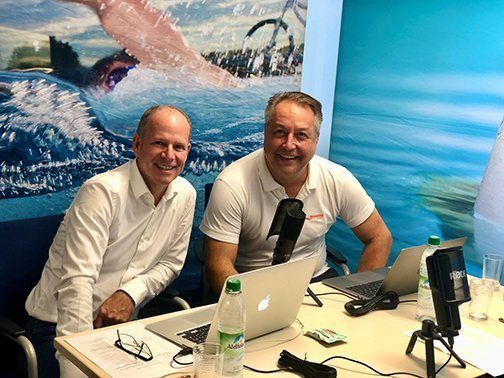 Topic of episode 5: "The right swimming pool builder". In order to realize the dream of having your own swimming pool, you usually need a specialist to take care of the planning, installation, commissioning and, of course, the future maintenance of the swimming pool system. Our guest is Oliver Wilkens from the company A1 Schwimmbadbau.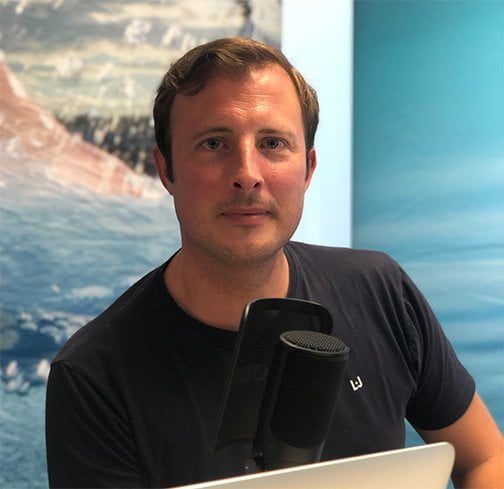 Topic of episode 4: "My way to my own swimming pool". Our guest is Marc, a friend who has just realized his dream of having his own swimming pool. He talks about his experiences of building a pool in his own garden.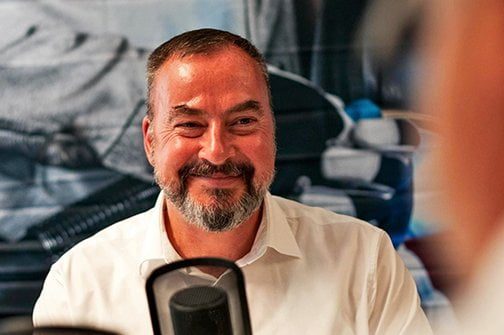 Dietmar and Markus talk about swimming pool water and how to keep this element in your own pool crystal clear and clean. Their guest is Jürgen König from the company Bayrol.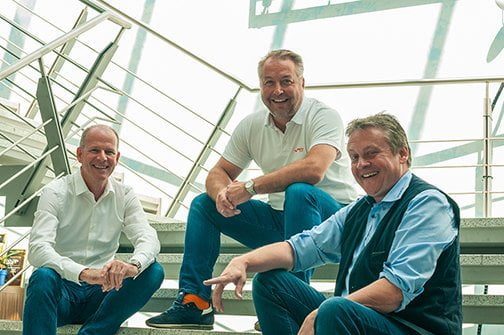 "Your dream pool in one piece". Dietmar and Markus explain the different materials a swimming pool can be made of and provide information on current trends. Uwe Rengers from the company Riviera Poolwill be a guest.
"Your dream pool from small to large": Dietmar and Markus provide an overview of all pool systems and products in and around a swimming pool. The myth of the "dream pool for 10,000 euros" is dispelled.