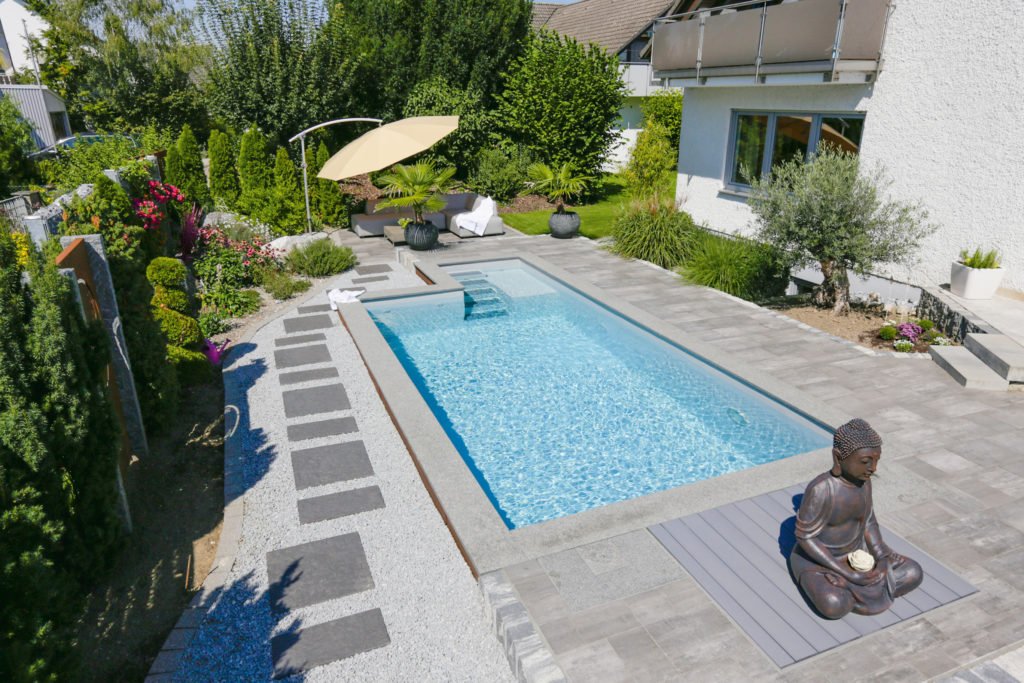 ZODIAC by Fluidra
Complete solutions for the swimming pool
The Zodiac® brand offers a very comprehensive range of swimming pool products: Pool robots (pool vacuum cleaners), pool heat pumps for pool heating and various solutions for water treatment, pool filters and pool pumps, pool accessories and pool automation. Zodiac has become an integral part of the German pool market.
The experts at Zodiac Pool Germany GmbH demand one thing above all from new technologies: the perfect pool experience. This is what the company stands for with its brands Zodiac and D&W-Pool in Germany. The merger with Fluidra has established Astralpool as another strong brand in the German pool market.
ZODIAC - innovative poolcare products
Zodiac takes an innovative approach to developing the best technologies for the perfect pool experience. A leader in the field of pool heating, the range of quiet and efficient heat pumps not only includes models for private pools, but also offers an extremely powerful device for large pools or campsites with the Z900 heat pump.
With the innovative pool robots from the Vortex™, CyclonX™ and TornaX™ product ranges, Zodiac offers the right cleaning solution for every pool type. The Voyager pool cleaner series was launched in 2021. Numerous patented features ensure optimum cleaning and maximum convenience. The range is rounded off by products for efficient water treatment (such as the TRI Expert salt electrolysis systems) and the robust, powerful FloPro pumps, which are also available as extremely energy-efficient versions with speed control.
D&W Pool - the strong pool brand
For over 35 years, the D&W-Pool brand has stood for a high-quality and comprehensive pool range with swimming pools, filter systems, covers, liners and much more. With over 10,000 items and spare parts in stock, D&W-Pool supplies private pool owners with everything their swimming pools need every day
Zodiac - a pioneering brand
The guiding principles of Zodiac® are the pioneering spirit, market intuition and the constant striving to surpass oneself. This philosophy has enabled the brand to expand its reputation over the past century and establish a genuine relationship of trust with its customers. The dense dealer network in Germany ensures this.
Zodiac Pool Care Europe was founded in 1998 and offers its customers products for pool care and water treatment. Zodiac's field of activity is the design, manufacture and sale of innovative technology for your pool.
Following the merger of Zodiac with Fluidra, New Fluidra now has over 5,500 employees and can now use the combined resources to become even more active in the development of innovations in key areas such as energy efficiency, robotics and the Internet of Things.
As a pioneering brand, Zodiac® is also constantly evolving in the new structure through new technologies, constant striving to improve performance and a very strong focus on the quality of its own products.
ZODIAC by Fluidra
Bauhofstr. 18D
63762 Großostheim
info@zodiac-pool-deutschland.de