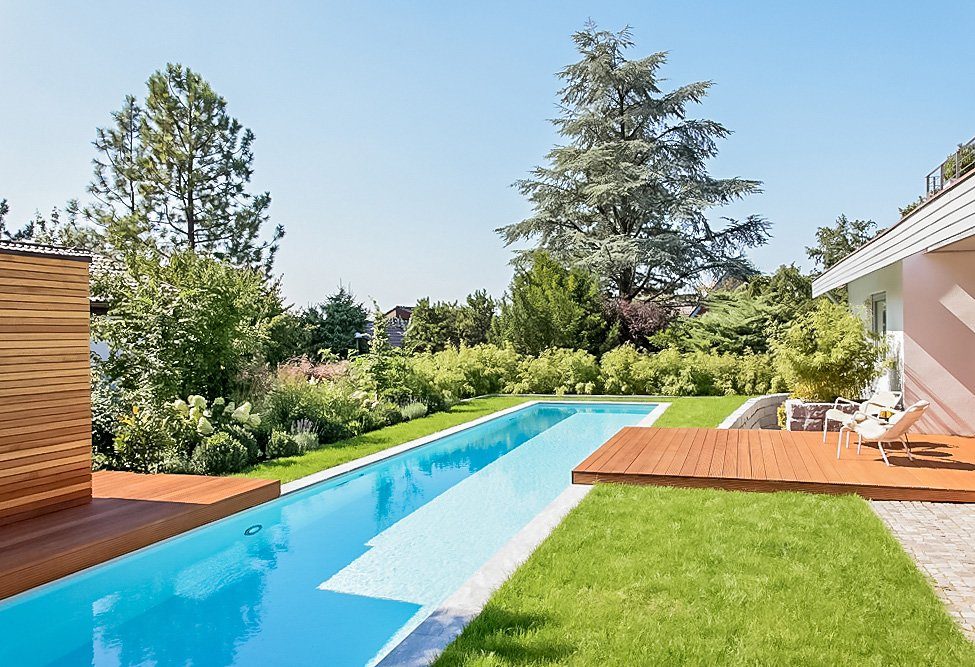 sopra AG Swimming pool and leisure technology
sopra AG, headquartered in Koblenz, is an association of European manufacturers and specialist dealers for private and public pool and wellness facilities. Whether swimming pool or sauna construction, the name sopra has stood for the highest quality, comprehensive service and customer proximity for decades. 
As a general contractor, sopra AG implements individual ideas for the perfect wellness landscape, including swimming pools, whirlpools, saunas and many other attractions - in all sizes. In doing so, sopra AG always has its eye on the prize: Powerful technology, experience and creativity - an unbeatable combination. For added comfort and long-term protection of the customer's investment.
sopra AG: The highest standards for pools, saunas and wellness oases
The name - sopra - comes from the Italian and means "the highest" or "the superior". The company has been committed to fulfilling this claim for more than 30 years. In addition, sopra always pays attention to maintaining comfort, environmental protection and an optimum cost-benefit ratio - for unadulterated wellness enjoyment that lasts as long as possible.
Functionality and aesthetics for swimming pools
Whether it's a modern outdoor pool in your own garden, an integrated indoor designer pool in the house for your daily cardio workout or an infinity pool on a slope with a fantastic view: sopra makes even the most unusual pool dreams come true. In order to meet individual customer requirements, different pool types, materials and modern swimming pool technology can be combined to create a harmonious overall package.
sopra conceives, designs and realizes durable and high-quality indoor and outdoor sauna areas for use in the private or commercial sector. The outdoor and indoor areas of the sauna, including the necessary sauna technology, are designed with every detail in mind - for an all-encompassing wellness experience. After all, the well-being of future sauna users is always the top priority when planning and building a sauna.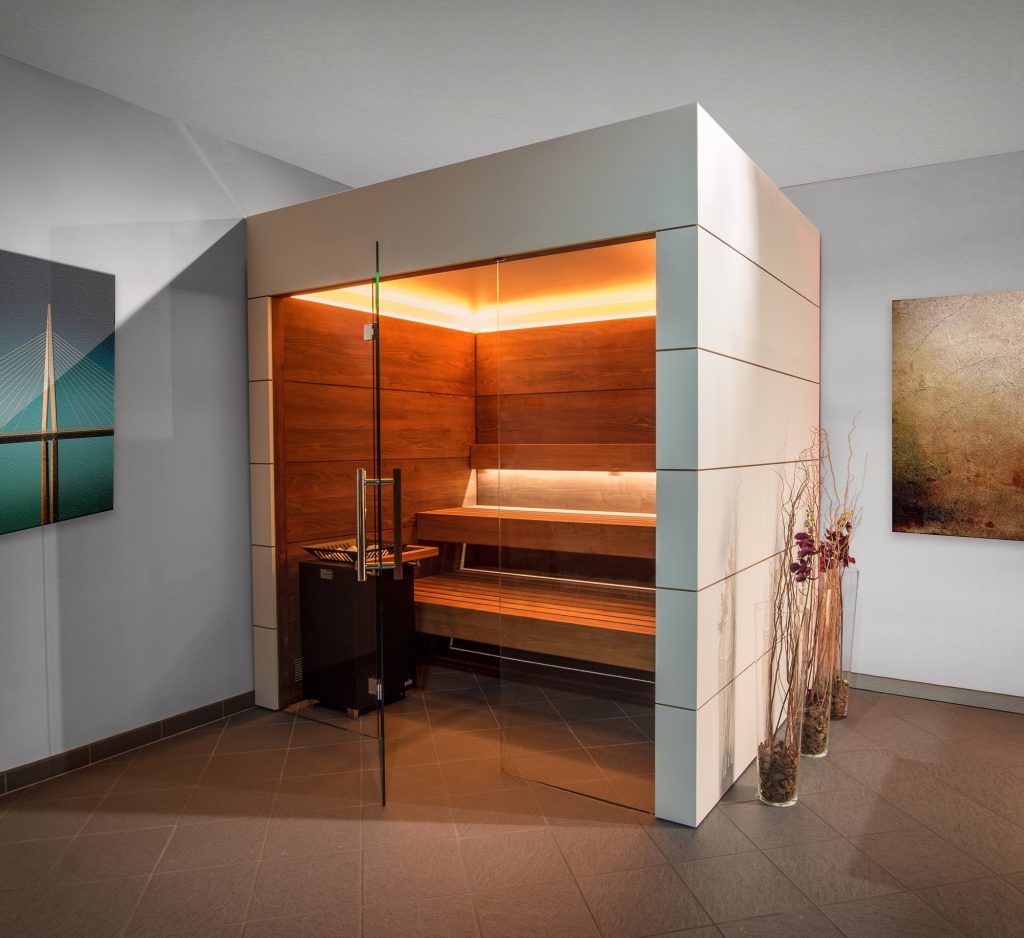 Conception, design and construction of first-class wellness facilities
sopra creates wellness oases with saunas, steam baths, swimming pools, swim spas, plunge pools and footbaths, whirlpools, relaxation zones and experience showers. They are all based on an individually created room concept that elegantly combines design and functionality. Years of experience in the implementation of creative and economically successful spa facilities in the commercial and private sectors, combined with an eye for exceptional facilities and state-of-the-art equipment, are the focus of sopra's services.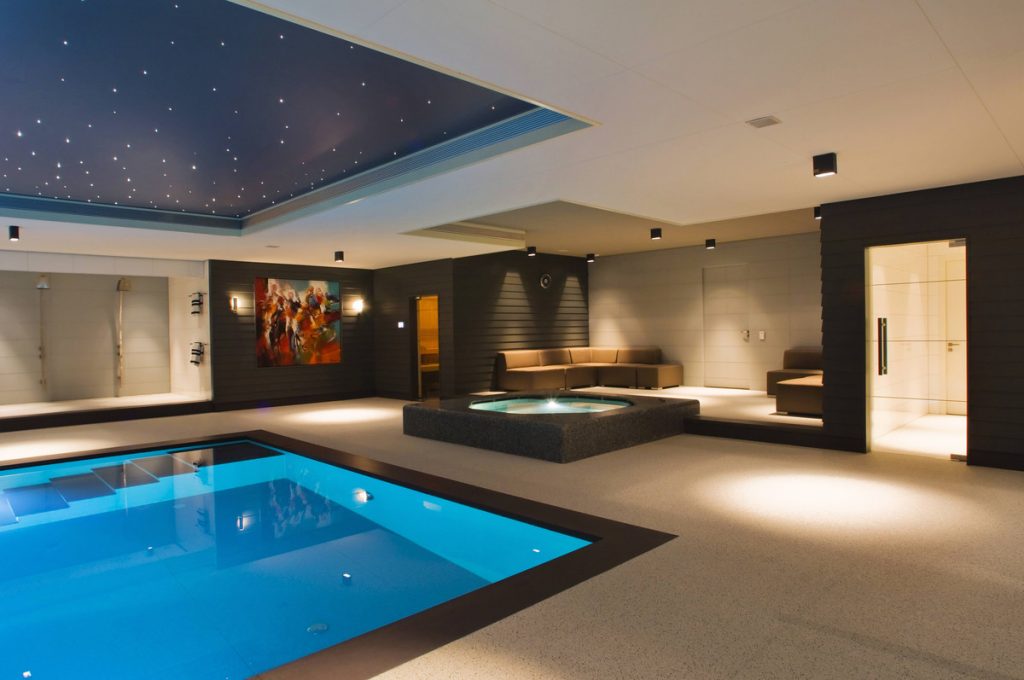 ---
sopra AG - a close-knit network of pool and wellness experts
The association's sopra® logo is currently used by over 30 pool builders and specialist swimming pool dealers from all over Europe. The product spectrum ranges from treatment and filter technology, energy technology and water attractions to measurement and control technology and pool accessories. Manufacturers of wellness products such as saunas and whirlpools are also part of the sopra AG network. At the company headquarters in Koblenz, sopra AG has its own central warehouse, which can be accessed by over 30 specialist dealers at any time.
"The range of services offered by our members extends from consultation and planning to the realization of your individual ideas. After a detailed discussion, we assess the conditions on site and explain the options for realizing your dream of a wellness landscape. We support you during the planning and implementation of the project, but are also there for you at any time afterwards."
Water attractions for the private, public and commercial sectors
At sopra AG , everything revolves around the topic of water. As specialists with over 30 years of experience in swimming pool construction, sauna, wellness & spa, the sopra partners fulfill your wellness dreams for the private, public and commercial sectors.

sopra AG Swimming pool and leisure technology
Ferdinand-Nebel-Strasse 3
56070 Coblenz